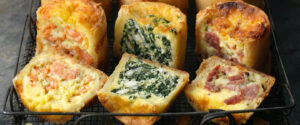 The Delicatessen
When you're peckish, where do you head? To the deli of course. Ours is packed with homemade scotch eggs, perfect pork pies and loads of veggie options. Bliss.
When buying sauce to accompany your dishes, quality and flavour are imperative. That's why each product in our selection of gourmet sauce is packed full of everything you'd expect in a luxurious range. From the delectable flavours of cranberry & vintage port sauce to the oh-so indulgent creaminess of our champagne cream sauce, our assortment of artisan sauce really does have something for everyone.
Looking for a sweet treat? Our salted caramel sauce is made using smoked sea salt and features decadent notes of caramel, making it the perfect addition to your desserts. What's more, all of our sauces are lovingly hand-prepared and packaged by our chefs using only the finest ingredients, so you can be absolutely confident you'll be receiving gourmet sauce that is as delicious as it is fresh.