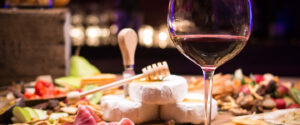 British Wine, Beer & Spirits
British vineyards, microbreweries and distilleries are ripping up the rulebook and
producing stunning wines, beers and spirits. Enjoy.
Our range of sparkling wine is simply divine. Whether you're looking for a sparkling red, rose, or something else, Forman & Field have you covered. What's more, all of our sparkling wine is specially selected by our in-house team of industry experts, meaning you can be confident you'll be drinking the very best.
Looking for the perfect celebratory bottle? Our Bolney Cuvée Noir is a unique sparkling red with warm aromas of stone fruits and ripe blueberries, making it perfect for all occasions. Alternatively, why not try our Balfour Brut Rosé 2016? Labelled 'England's most exclusive pink fizz', this mouth-watering sparkling wine pairs perfectly with chorizo, cured meats, and stilton. If you're looking for a sparkling wine to suit all tastes, our luxurious selection is ideal.