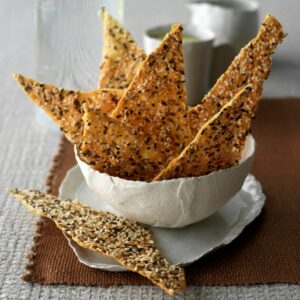 Bread & Savoury Biscuits
We've chewed and crunched through baskets of bread and tins of biscuits to bring you a selection which complements our range of goodness.
When buying artisan bread and crackers, quality is essential. At Forman & Field, we recognise the importance of this, which is why all our products are made with only the finest ingredients and are lovingly created and hand-packaged by our team of chefs before being shipped to your home, ready to heat and serve to your guests.
If you're looking to add the finishing touches to your dinner party or family gathering, our selection of fine dining rolls are the perfect choice. 'Wow' your guests with the smell of freshly baked bread wafting through your home, with white, walnut, and dark rye flavours, no one will ever know you didn't make them yourself! Browse our range of artisan crackers and bread today to find the perfect selection for you.