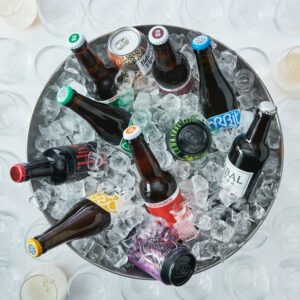 Beer
We recommend trying these before the microbreweries become breweries.
If you're looking for the finest selection of artisan beer and ale, Forman & Field have you covered. All of our beers and ales have been specially selected by our in-house team of industry experts, meaning you can be certain your drink is of the highest quality.
Can't decide what beer to go for? Our craft beer bundle features a selection of the finest beers making it an ideal gift for the beer lover in your life (or as a gift to yourself!). All of the products inside are individually wrapped packaged in wood wool, so you can be confident your artisan beer will arrive at your door in tip-top condition. Alternatively, why not try our Artisan Beer Selection, craft beers from our favourite brewers.  If you're looking for artisan ale and beer that's sure to send mouth's watering, look no further than our luxury artisan selection.