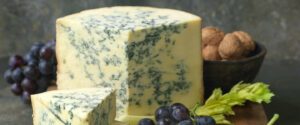 The Dairy
British cheeses are the best in the world. There. We said it.
They're fresher, more flavoursome and more fun. End of.
If you're looking for a delicious goat's cheese, look no further than our decadent range. Our selection of artisan goat's cheese is all packaged by hand by our team of experts before being shipped directly to your door via overnight courier to ensure optimum freshness.
Looking for something to 'wow' your guests? Our beetroot & goat's cheese terrine features the earthy flavours of beetroot with our finest goat's cheese to give a truly outstanding result. What's more, this dish is entirely vegetarian, so you can serve your guests confident that everyone is catered for. Alternatively, why not try our eve cheese? This vine leaf-wrapped goats' milk cheese is strong, nutty, and tangy, making it perfect for a dinner party. If you're looking for the finest selection of goat's cheese, our indulgent range is a perfect choice.