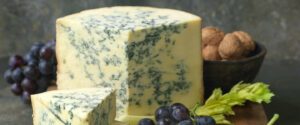 The Dairy
British cheeses are the best in the world. There. We said it.
They're fresher, more flavoursome and more fun. End of.
If you're looking to create a delicious cheese platter, then our selection of cheeseboard essentials are the perfect choice. This range is packed full of everything you could want and need for a delectable cheese platter; from chutney to crackers to everything in between, there really is something for everyone here.
Looking for something a little different? Our mel-bagel toast is essentially a Brick Lane bagel, transformed into a crisp, light melba toast. This unusual invention is utterly divine with our stunning selection of British cheeses or simply as a snack in its own right; this is truly the ultimate cheeseboard essential. Or perhaps you're looking for an alternative? Our rosemary-infused water biscuits are made by hand in Somerset by cheese experts using only the finest local ingredients, making them a perfect addition to your cheese platter.