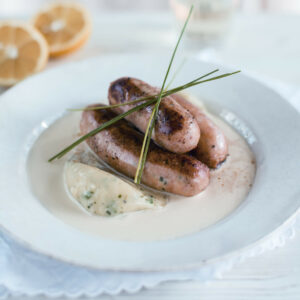 Sausages & Bacon
Bacon's the best. Even the frying of bacon sounds like applause.
Sausages and bacon are a staple in households across Britain. That's why we've carefully selected our ethically sourced pork to ensure a mouth-watering result for our gourmet sausages and bacon. Take our Hepburn's sausages, for example, packed full of the finest pork and spices to produce a simply delicious result.
Looking for something utterly divine? Our breakfast bundle is packed full of everything you'll need for a luxury breakfast experience like no other. Featuring our Hepburn's guildsman sausages and gourmet bacon, it really is the perfect way to kick-start your day any day of the week! What's more, all of our delicious meals are hand-packaged to order and delivered by overnight couriers, meaning you're guaranteed superb freshness and quality from our gourmet food experts.