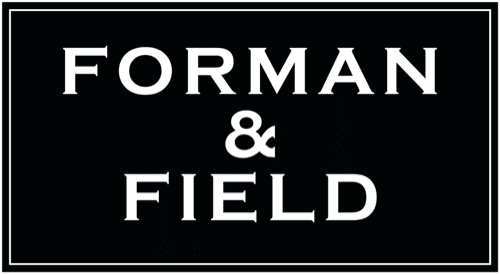 We deliver every day from Tuesday-Friday throughout the year, excluding bank holidays. Please see below for more information about our deliveries.
Our delivery fee
Why do we charge £9.95 per delivery? Because every order is packed by hand with love and care. Other providers may offer 'free delivery' but they add the cost in hidden ways, sometimes hiking up prices. We prefer to be transparent. Forman & Field is very much a hands-on business (in a scrupulously hygienic way). We pick items by hand, bubble wrap by hand, add ice packs, insulation and hand-written notes. We make sure your turkey doesn't crush your Christmas cake and we use overnight couriers to ensure maximum freshness. We hope the quality of our service and flavour of our food is worth this small additional cost. Watch out for our video that will help explain how we do pack your parcel at Forman & Field.
Packaging
Extensive tests have been carried out to ensure that your goods stay well within refrigerated temperatures during transit. We ensure that each individual item that you order is carefully hand-packed into your parcel, using bubble wrap and greaseproof paper to wrap items for extra protection where necessary. Dependent on your goods, we pack with bubble pack to keep them secure, and ice packs, to keep them cool. We pack with polystyrene lined boxes for larger orders and goods to keep all the goods well insulated and within fridge temperatures to ensure they reach you in perfect condition. Don't forget, we hand pick and pack every single parcel that leaves our premises to ensure that all the goods that you have ordered arrive in pristine condition.
Overnight Courier Delivery Charges
UK Mainland: £9.95; Deliveries available Tuesday-Friday
*N. Ireland, Isle of Man, Scottish Highlands & Islands, Isles of Scilly: £19.95
*Channel Islands: These are charged according to the weight and size of package and will be delivered by DHL. Please contact us at the time of placing your order to advise which weight bracket will apply. We will need to place your order manually.
*We regret that we cannot guarantee the safe arrival of goods being sent beyond the UK.
PLEASE NOTE: Deliveries to the E.U. are possible but incur much higher courier charges than UK mainland for next day delivery, as well as documentation charges.  Please contact us at info@formanandfield.com for further information.
Courier Company
Your goods will be delivered by our overnight courier service, DHL (UKMail).
For London deliveries, we try our best to deliver these ourselves with our own fleet of refrigerated vans, otherwise they will also go with our courier.
How long before I receive my delivery?
To check the earliest available delivery slot for the specific products you're interested in, simply preview the product on the product page. At the moment we are working on a 3-day lead time before you receive your order.
Delivery Time
Your goods will be delivered on your specified day any time and unfortunately, we cannot stipulate the precise time, but may be delivered up to 8pm. We therefore suggest ordering advance if it is for a specific occasion. There are certain areas which fall under a two day delivery zone for our couriers. They are mainly the Scottish Highlands and Islands. If you want to check if this applies to your address please call us and we will be more than happy to assist.
Delivery Address
You can arrange delivery to your workplace or to a neighbour if it's more convenient. Please note it is not possible to give multiple alternatives for the delivery address. A telephone number must be provided for the delivery address.
We cannot accept responsibility for addresses provided incorrectly.
Leaving Safe
It is your duty to ensure that your requested delivery date is suitable for either yourself or your gift recipient to accept an order. Ideally, the recipient should be in to receive delivery.
If you are out, at their discretion and if deemed safe to do so the courier will leave your goods with a neighbour or in a safe place and put a card through your door telling you where they are. If you have specific instructions for leaving safe, please indicate this in the 'Directions or Leave Safe instructions' box at the checkout. Please note it may not always be safe to leave goods and you are strongly advised to ensure someone is in on your agreed delivery day.
Delivery in hard-to-find areas
If you live in a rural area, or somewhere that is hard to find, you need not worry about the delivery driver not finding you. Our courier, UKMail locates your property using your postcode. As long as this is correct, the driver will have no problem finding you. If you believe there will still be a problem, simply leave your daytime phone number.
Tracking your delivery
By providing your email address when placing your order the courier will be able to send tracking notifications directly to you on the day of your delivery.