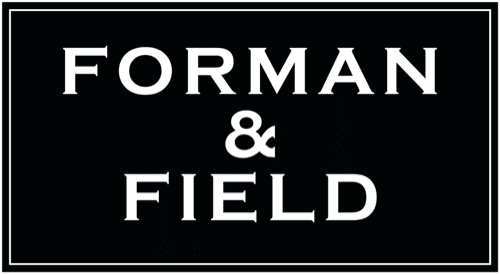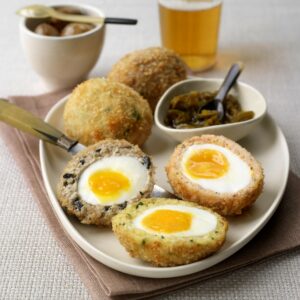 Pies, Quiches & Scotch Eggs
We turn humble pies into gourmet meals. Our Scotch eggs are perfectly cooked with runny yolks. And our quiches are so good, they're not actually quiches, but flamiches.
Gourmet Scotch Eggs and Pies
If you're feeling a bit peckish, our selection of gourmet scotch eggs is perfect. Packed full of flavour with a deliciously runny yolk, these are a decadent treat. We offer a variety of flavours to suit all tastes, including classic pork, salmon & dill, as well as smoked haddock kedgeree. Suppose you're looking for a vegetarian option. In that case, our wild mushroom risotto, gourmet scotch eggs are mouth-watering alternatives to our meat-based options.
Are you looking for something different? Our luxurious gourmet pies are ideal served with some mature cheddar for a mid-afternoon treat or smothered in a creamy sauce as part of your main meal. You'll be blown away by our selection of pork pies since they're made from the finest cuts of meat and come in various flavours! We offer classic pork & chicken pork pies, as well as game and poultry. 
All of our gourmet scotch eggs and pies (including our fantastic Mrs King's Pork Pies) are hand-prepared and packaged to order. Meaning you can be confident you'll be receiving a top gourmet experience with fresh ingredients direct to your door.