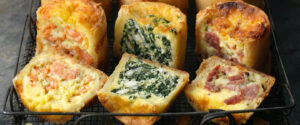 The Delicatessen
When you're peckish, where do you head? To the deli of course. Ours is packed with homemade scotch eggs, perfect pork pies and loads of veggie options. Bliss.
Filters
Showing 13–24 of 90 results
If you're feeling a bit peckish and are looking for something light and full of flavour, our deli delivery service is perfect. We provide a wide selection of gourmet deli food, from comforting truffle and leak mac'n'cheese, to a light bite of traditional smoked salmon and cream cheese bagels.
If it's veggie and vegan deli options you're looking for, then why not try our vegetarian shepherd's pie or our vegan ratatouille? No matter your preferences, we really do have deli options for everyone, meaning the only thing you need to focus on is enjoying your delicious food!
Our artisan British food is award-winning and prepared by hand; we only use the finest ingredients to ensure the freshest and most luxurious products.