With the number of people following a meat-free diet on the rise, particularly amongst the younger generations, there's a good chance that you'll have a vegetarian or vegan guest at your Christmas table. Traditional festive fare such as roast turkey, goose-fat potatoes and smoked salmon is off the menu, so whatever will you serve them?!
Fortunately, growing demand for plant-based or veggie dishes means that there are now plenty of delicious options available. No more piling plates high with boring boiled veg; from classy canapés to celebratory centrepieces, these simple ideas will ensure that none of your guests feels like they're missing out this Christmas. On the contrary, the meat-eaters at your table might feel a pang of food envy…!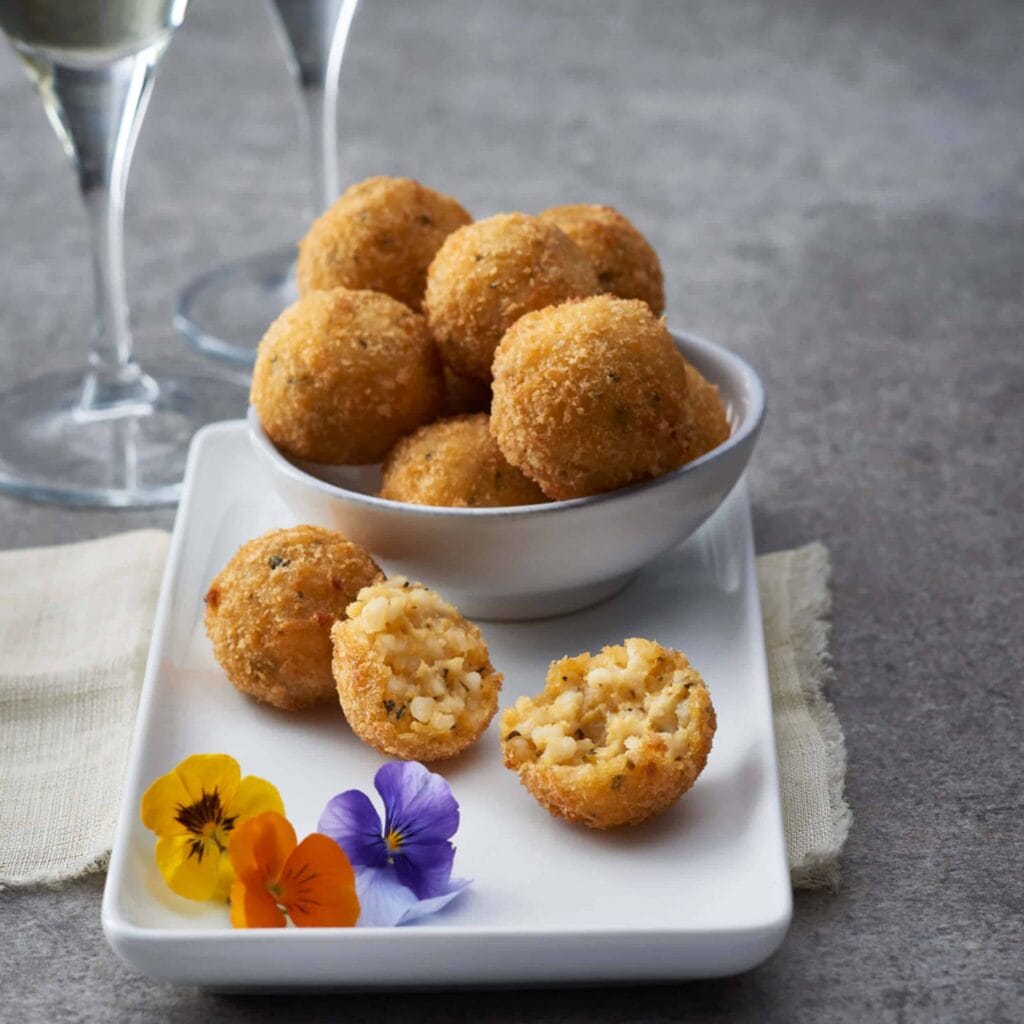 Impress with Canapés and Bubbles
First impressions count, so it's important to start the meal as you mean to go on. As Christmas lunch (or dinner) is usually a late affair, having some canapés to serve as your guests arrive will avoid anyone getting "hangry" as they wait for the turkey to cook. Just make sure you have a chilled bottle of fizz and plenty of glasses to serve alongside them, and you'll start the day in the best possible way.
Canapés are bite-sized dishes that should be packed with flavour and lovely to look at. Smoked salmon blinis are one of the most popular canapés around, and they're now easier than ever to make vegan! Forman's clever chefs have created a plant-based smoked salmon (using a carrot to replace the fish), which makes for a fantastic substitute to their London Cure Smoked Salmon. Smother some crackers with some dairy-free Crème Fraiche, then top with 'Faux Salmon', capers and a touch of lemon zest for a delicious canapé that everyone can enjoy.
If your guests are vegetarian, rather than vegan, you could also serve options that include cream, cheese or eggs. Mushroom pâte crostini are a delight to eat and take seconds to prepare. All you need to do is spread the pâte onto some crusty sliced baguette and arrange it on a plate; job is done! Or, for finger food that can be served warm, why not try Forman's arancini balls? Arancini are squidgy-on-the-inside, crispy-on-the-outside balls of rice, and they come in a variety of flavours. The Squash & Stilton one is particularly suited to Christmas, and your guests will love them – veggie or not!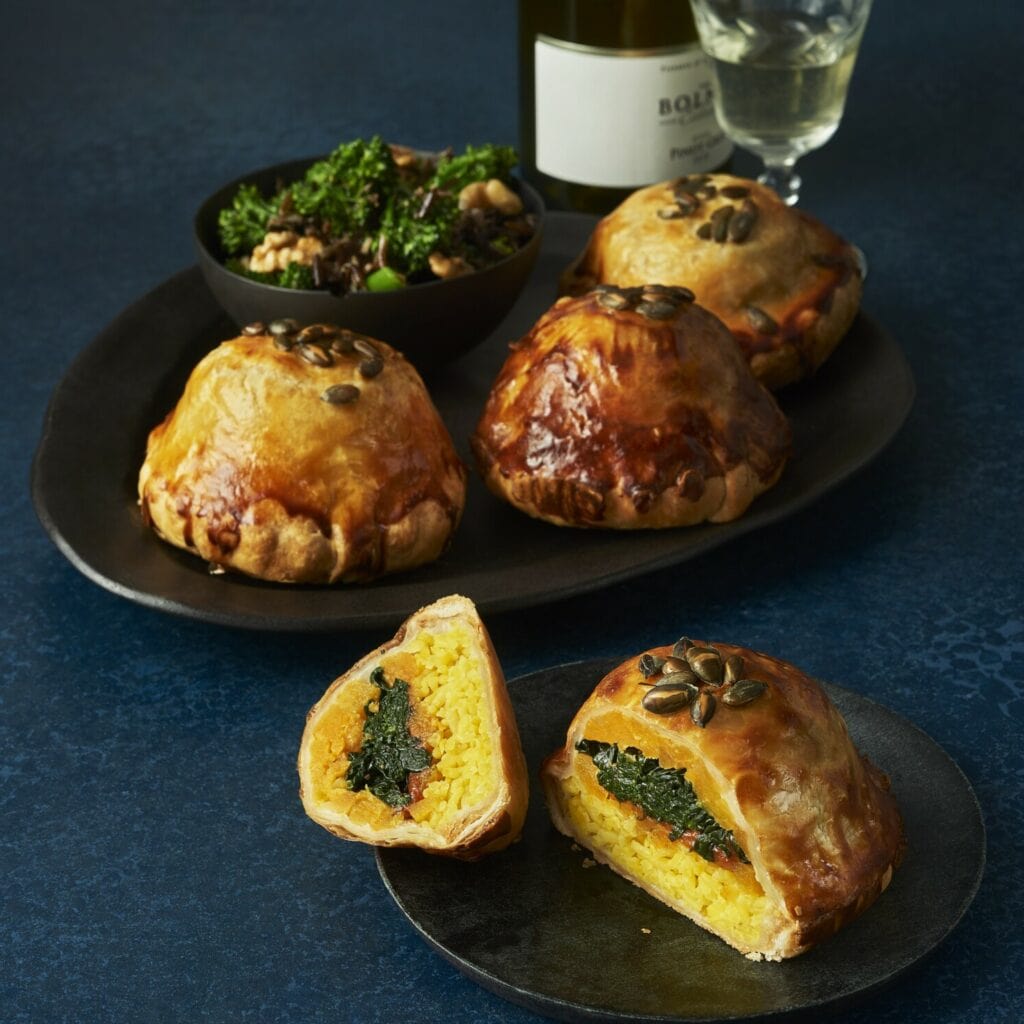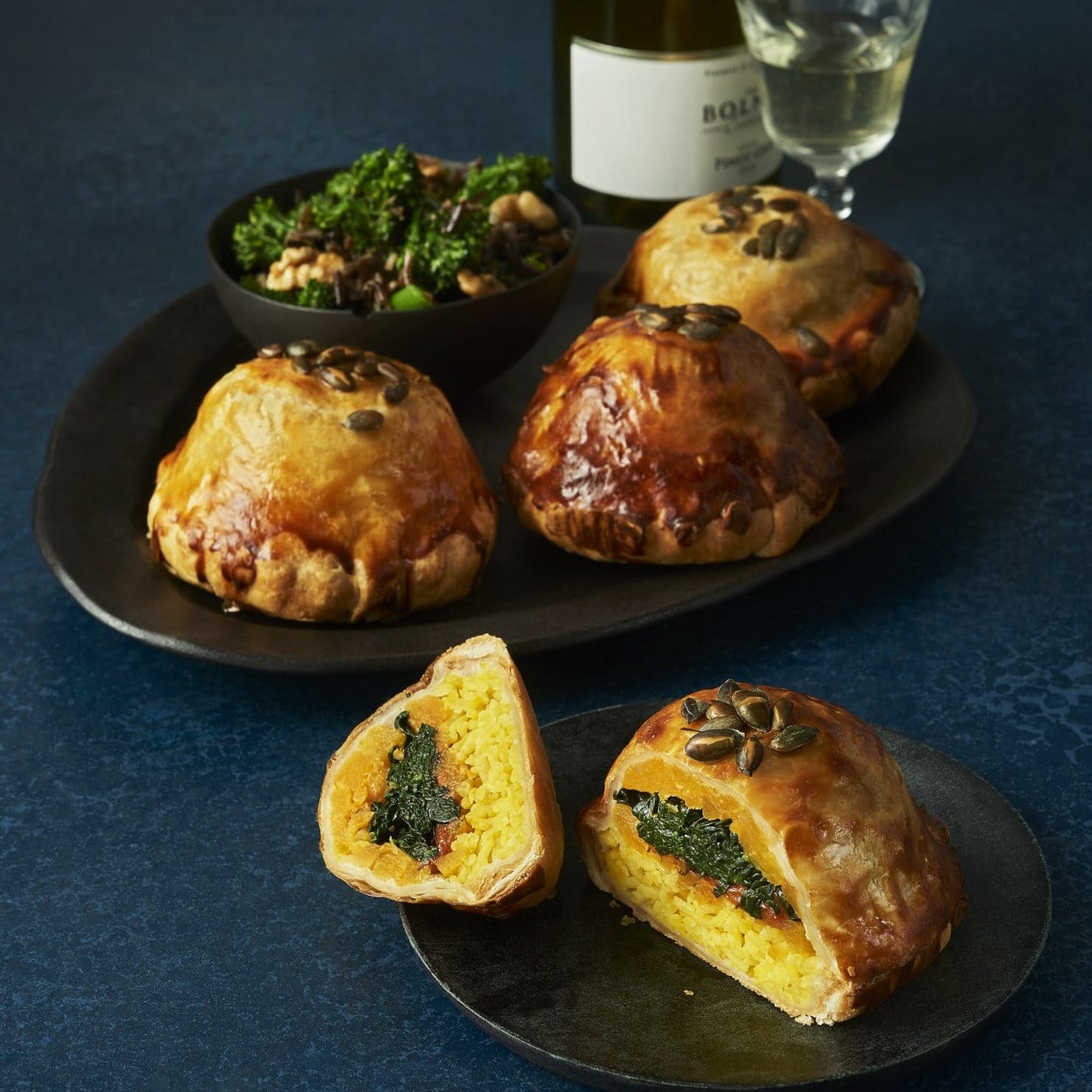 Choose A Christmas Dinner Centrepiece
When most people think about Christmas dinner, the first thing that comes to mind is the turkey – which obviously won't do for your veggie guests! These days you can find vegan turkey substitutes made from tofu or seitan quite easily, but are they really any good? Rather than try to mimic meaty flavours and textures, we prefer to celebrate the wonders of fresh veg, by making the vegetables the star of the show.
A Vegetable Coulibiac is essentially a roasted vegetable-en-croûte. Vibrant roasted butternut squash and red peppers are combined with spinach and cheesy saffron rice, then encased in a glorious puff pastry. It's even available in individual portions, which is handy if you only have one veggie to feed. You simply bake in the oven until golden brown all over then serve, ideally with a Champagne Cream Sauce to make it really special. Delicious!
If you're after a vegan main course, try a whole roasted miso-glazed cauliflower. Dusted with green pistachios and pink peppercorns, it looks absolutely beautiful on the plate, and the miso glaze gives it a powerful flavour. Try serving alongside roasted root vegetables to inject even more colour into the meal. Plus, they will go with pretty much anything else you serve, meat and veg alike.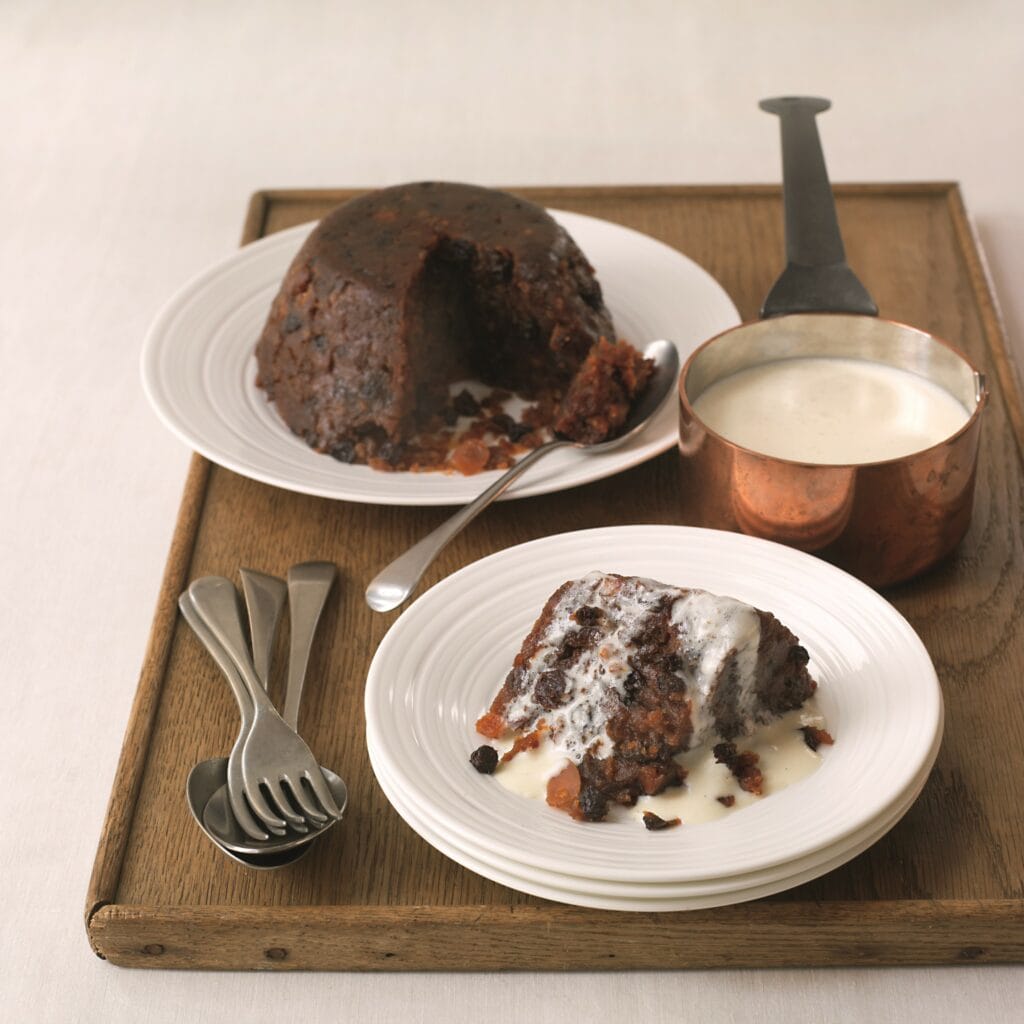 Delight With Dessert
Like it or loathe it, Christmas feasts have to end with a Christmas pudding; ideally set alight with brandy when it's brought to the table. But you must be careful, as traditional Christmas puds are made with suet or beef fat, so not suitable for vegetarians. Luckily, Forman's Hand-mixed Christmas Puddings are made with vegetable suet, so you don't need to worry about serving them to your veggie guests. Served with lashings of brandy sauce, it's impossible to say no!
And what if you have a vegan guest? No problem. Forman's Sticky Date Puddings are both vegan and gluten-free, so can be enjoyed by absolutely everyone. Fabulous served with dairy-free ice cream, and much better than the typical fruit salad that many vegans have come to expect from their non-vegan hosts!
As you can see, vegetarian and plant-based food has come a long way in the last 20 years, so there's really no excuse for serving boring, tasteless veg to your vegan or veggie guests. With just a little planning and minimal effort, you can put together a feast that everyone will enjoy and appreciate.