Savoury Smoked Salmon Recipes to Try at Home
There are few things we love more than a plate of smoked salmon and scrambled eggs for breakfast, or a warm, chewy bagel piled high with smoked salmon and cream cheese for a delicious and nutritious lunch on-the-go. But did you know that there are many other ways to enjoy smoked salmon, aside from these classics?
In fact, smoked salmon is a wonderfully versatile cooking ingredient that is perfect for adding a rich, smoky flavour to a variety of dishes. From luxurious pastas to quick and easy frittatas, this article will share some of our favourite smoked salmon recipes that are packed with both a delicious taste and healthy omega-3's. Plus, we'll be revealing a little secret on how to enjoy this gourmet delicacy in a budget-friendly way. (Hint: it's by using our special packs of smoked salmon trimmings!)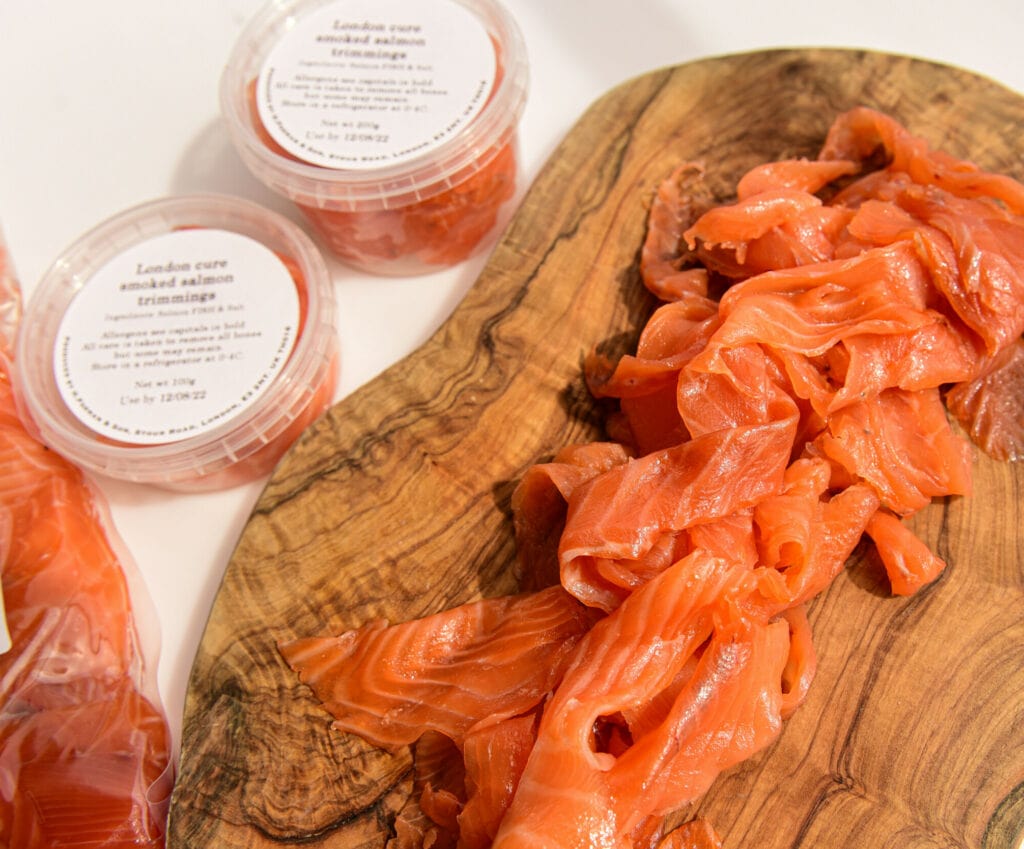 What are Smoked Salmon Trimmings?
Smoked salmon trimmings are cut from the exact same fillets as our classic London Cure Smoked Salmon. After we've trimmed and hand-sliced our whole sides of smoked salmon, there are always some small or unevenly shaped slices left over. Whilst these extra bits aren't quite pretty enough for our finest packs, they are far too delicious to throw away. We class them as our "best" trimmings, because there's little to no brown meat – just thinner strips of smoked salmon that are ideal for cooking with.
We now offer three different size packs of smoked salmon trimmings on our website. They're available in 100g or 200g tubs, which are ideal if you have a recipe such as a pate that calls for this exact amount, or in a 1kg bag, which, rather handily, can be frozen for up to a year.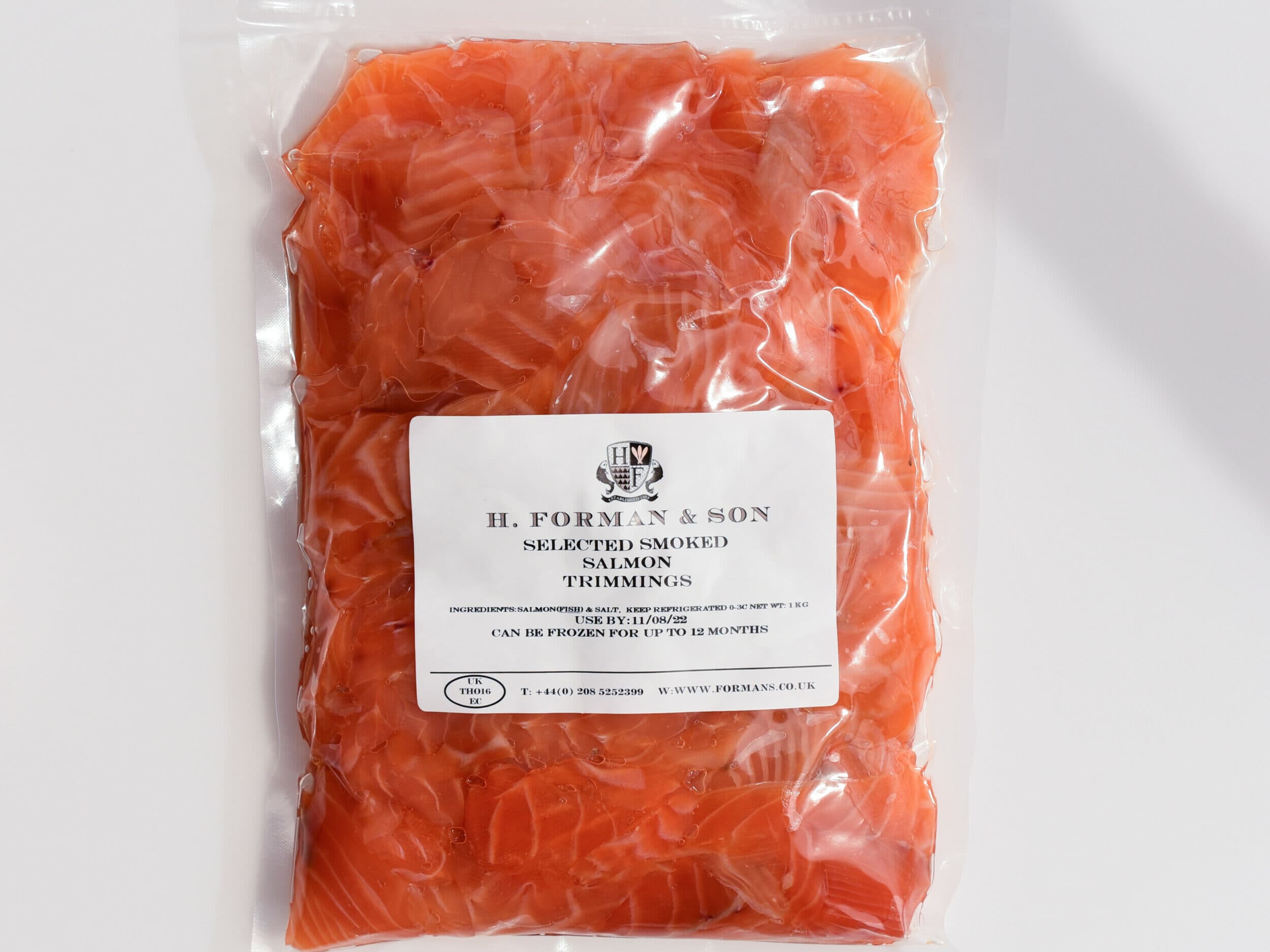 Benefits of using Smoked Salmon Trimmings
There are countless benefits to using smoked salmon trimmings in your recipes. For starters, it's incredibly cost-effective, and works out at over 50% cheaper than using regular packs of smoked salmon. Of course, if you're serving a plate of freshly sliced smoked salmon, or you're looking for the perfect sandwich filling, then go for the real deal. But if your recipe calls for blitzing up the smoked salmon into a spread or pate, or chopping it up and cooking it, you really won't tell the difference between smoked salmon trimmings or beautiful long-sliced packs… so why not save your money?
Smoked salmon also has one of the highest omega-3 fatty acid contents of any food, and adding smoked salmon trimmings into your recipes is a fabulous way to increase your intake of both healthy fats and protein. It's an incredibly versatile ingredient that works just as well in pasta or rice dishes as it does in omelettes or even on pizza. Trust us… it works!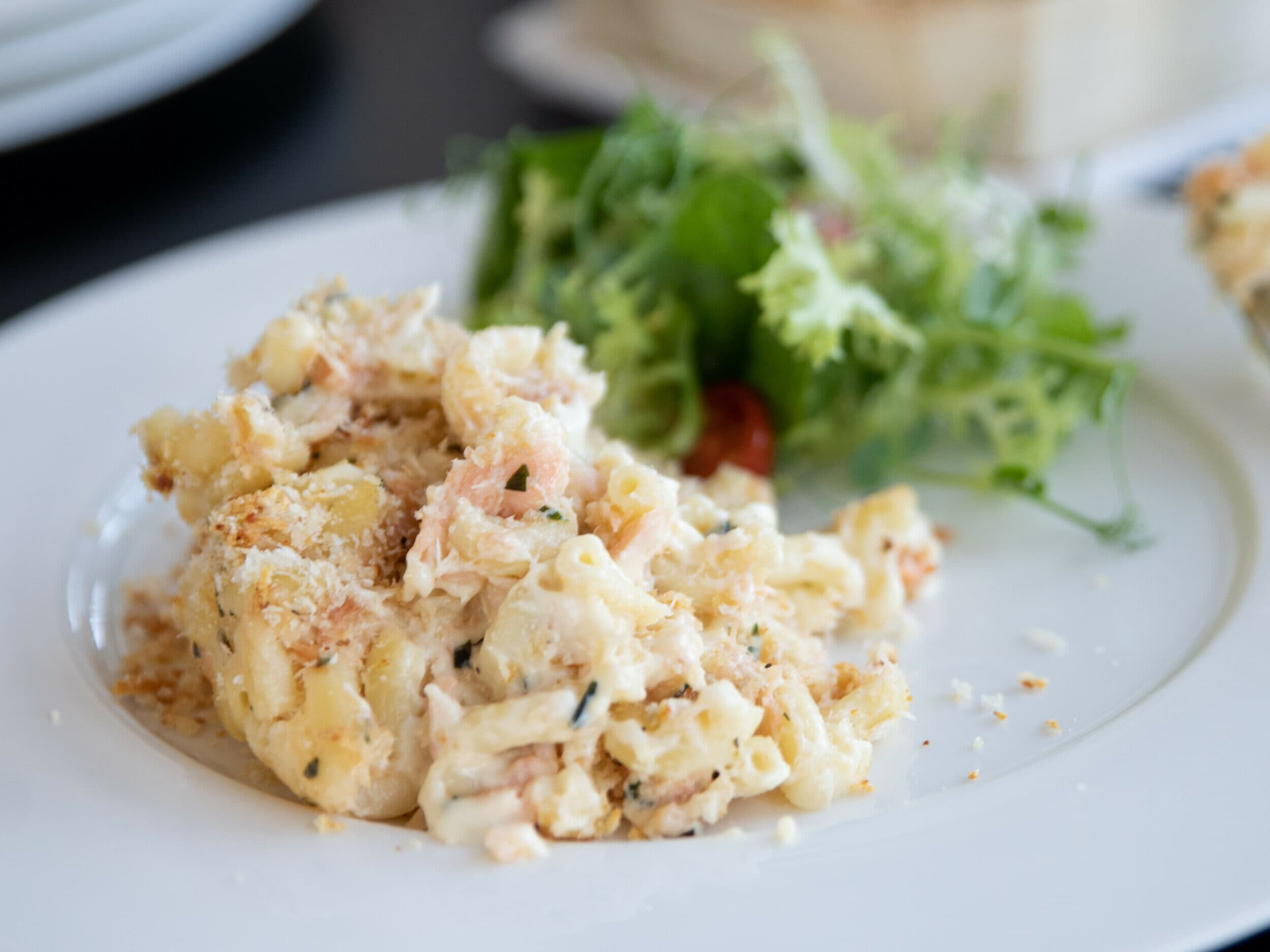 Smoked Salmon Trimmings Recipes
So now you've got your smoked salmon trimmings… How are you going to use them?
One of our favourite ways to cook with smoked salmon trimmings is to make a quick and easy 'Pasta al Salmone'. Begin by bringing a large pot of water to the boil and adding your pasta – we like to use tagliatelle for this recipe, but you can use whichever pasta you have on hand. When the pasta is nearly cooked, start making your salmon sauce. Fry a finely chopped shallot in some olive oil until translucent, then add your smoked salmon trimmings. Cover with single cream and allow to reduce slightly, then add in your cooked pasta with a little of the pasta water. Stir through some lemon zest and chopped parsley and serve.
(Or, if you love smoked salmon pasta but don't feel like cooking, why not let our chefs do the hard work for you with our Smoked Salmon Mac'n'Cheese? Scrumptious!)
For a make-ahead brunch that's perfect for meal-prepping, try making a smoked salmon frittata. Whisk up six eggs in a bowl with some milk and season with salt and pepper. Meanwhile, in a medium oven-proof frying pan, fry some finely chopped garlic in a little olive oil, then add spinach and cook until wilted. Pour over the egg mixture and allow to set for a minute or two, then top with smoked salmon trimmings and some soft goats' cheese, such as Ashlynn. Pop in a preheated oven at 200C and bake for 10 minutes, or until set. It's lovely served warm, but just as good served cold for a picnic or packed lunch!
(By the way, if you like this recipe, you'll love our handmade flamiches. Similar to a quiche, but richer and creamier, and available in three flavours.) 
Last but not least, we have our smoked salmon pizza… yes, you heard that correctly! Cooking the smoked salmon brings out a rich, smoky flavour that works so well on a pizza. To save time, use shop-bought pizza bases or flatbreads. We find the flavours of black olive tapenade and fresh mozzarella work fantastically with our smoked salmon trimmings, but you can really add any toppings you fancy! Or, if you're feeling lazy, our chefs can make a Smoked Salmon Pizza for you with courgette ribbons and earthy beetroot. Yum.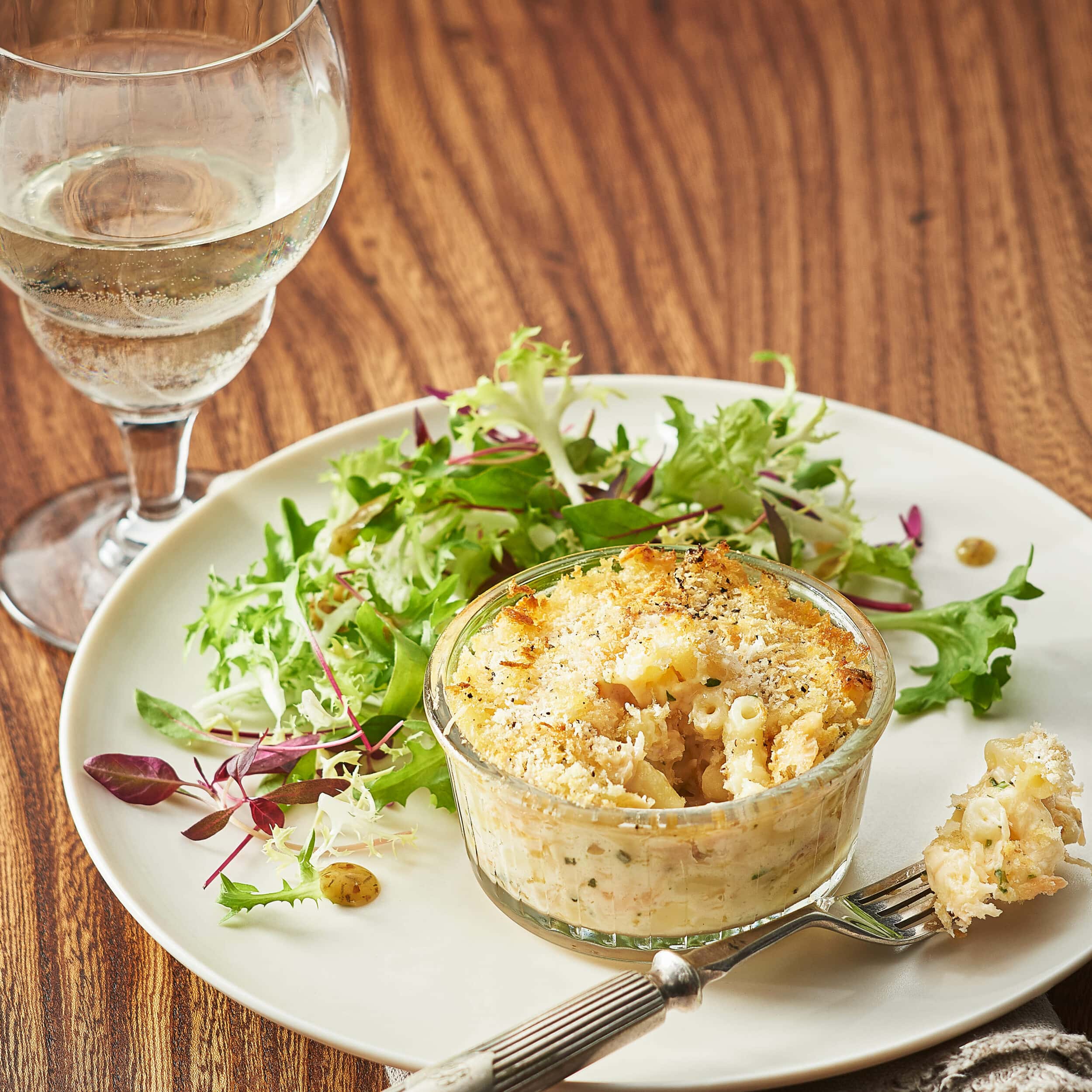 Conclusion
By now, you should hopefully understand why we love smoked salmon trimmings so much. Not only are they a great way to save money without compromising on quality or taste, but they are also an easy way to add nutritional value and (above all!) delicious flavour to your meals.
We hope you try out some of our recipes at home. Whether you decide to cook the recipes in this article, or you came up with your own ideas, please do let us know how they turn out by tagging us on Instagram (@formanandfield) – we love to see your creations!