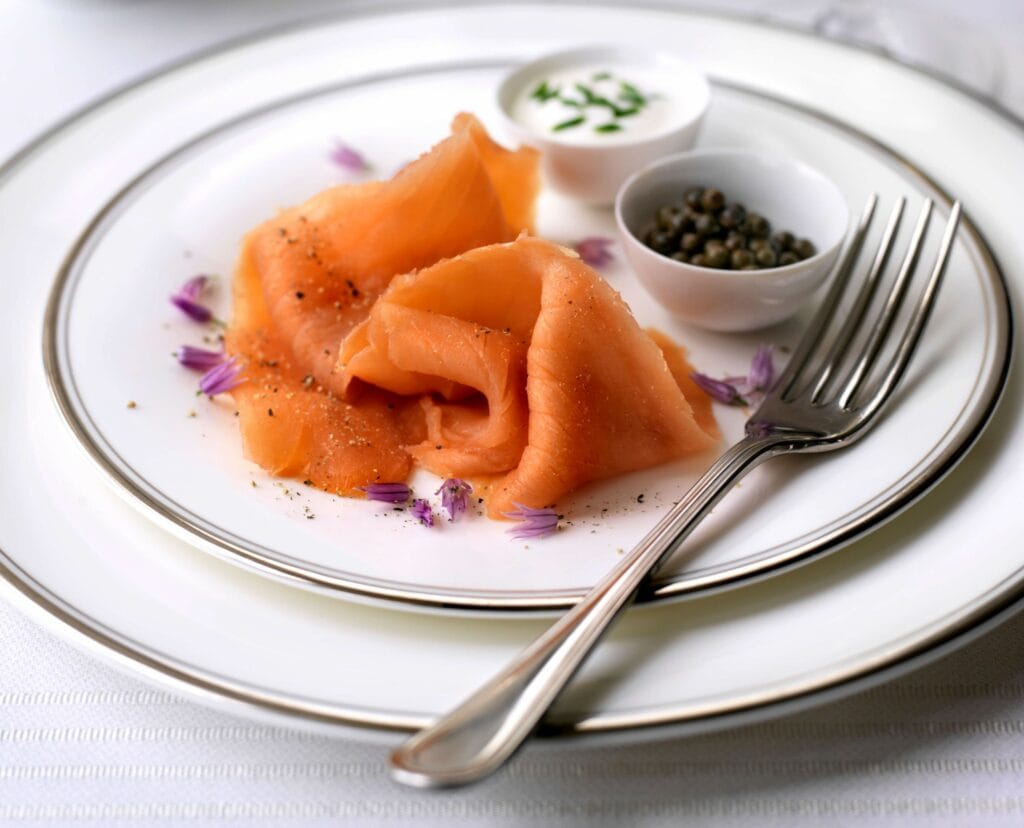 Contrary to popular belief, the best smoked salmon shouldn't really taste of smoke at all. Smoking is a method used to preserve the fish, not to flavour it. Once the smoky, salty pellicle has been removed, only a hint of smoke should remain. What you're left with is pure, delicate smoked salmon; what you'll taste is the freshness of the fish.
A simple plate of London Cure Smoked Salmon is therefore delicious on its own. There is no need to mask the taste with other bold flavours, and anything that disguises it should be avoided. That being said, there are many accompaniments that can be served alongside it, from cream cheese to capers, which will depend on whether it's being served at breakfast, lunch or dinner.
This blog post will take you through our favourite ways to serve smoked salmon, and the best flavours to pair it with.
Choose a Base
First things first: what will you be serving your smoked salmon on? For breakfast or lunch, a chewy Brick Lane bagel smothered with cream cheese is the classic base layer for smoked salmon. A few twists of black pepper, and perhaps some capers, and you're in business.
But if you're after a healthier brunch alternative, try the millennial staple of smashed avocado with a squeeze of lemon, served on seeded rye bread, beneath generous layers of smoked salmon. Not only is this meal highly 'Instagram-able', but it's packed with healthy fats and protein too.
For an elegant and effortless starter, let the salmon speak for itself. Try folding some thin slices of smoked salmon onto each of your guests' plates, and serve simply with some seeded crackers or "Mel-bagel Toasts" and good quality butter. You could even try serving with Wild Smoked Salmon Butter, for an extra depth of flavour.
Of course, if you've got a few guests round then it has to be blinis. A little dollop of crème fraiche, a pinch of chopped shallots and two or three capers is all it takes to turn a smoked salmon blini into a mouth-watering canapé. And it couldn't be easier, with Forman & Field's smoked salmon blini kit.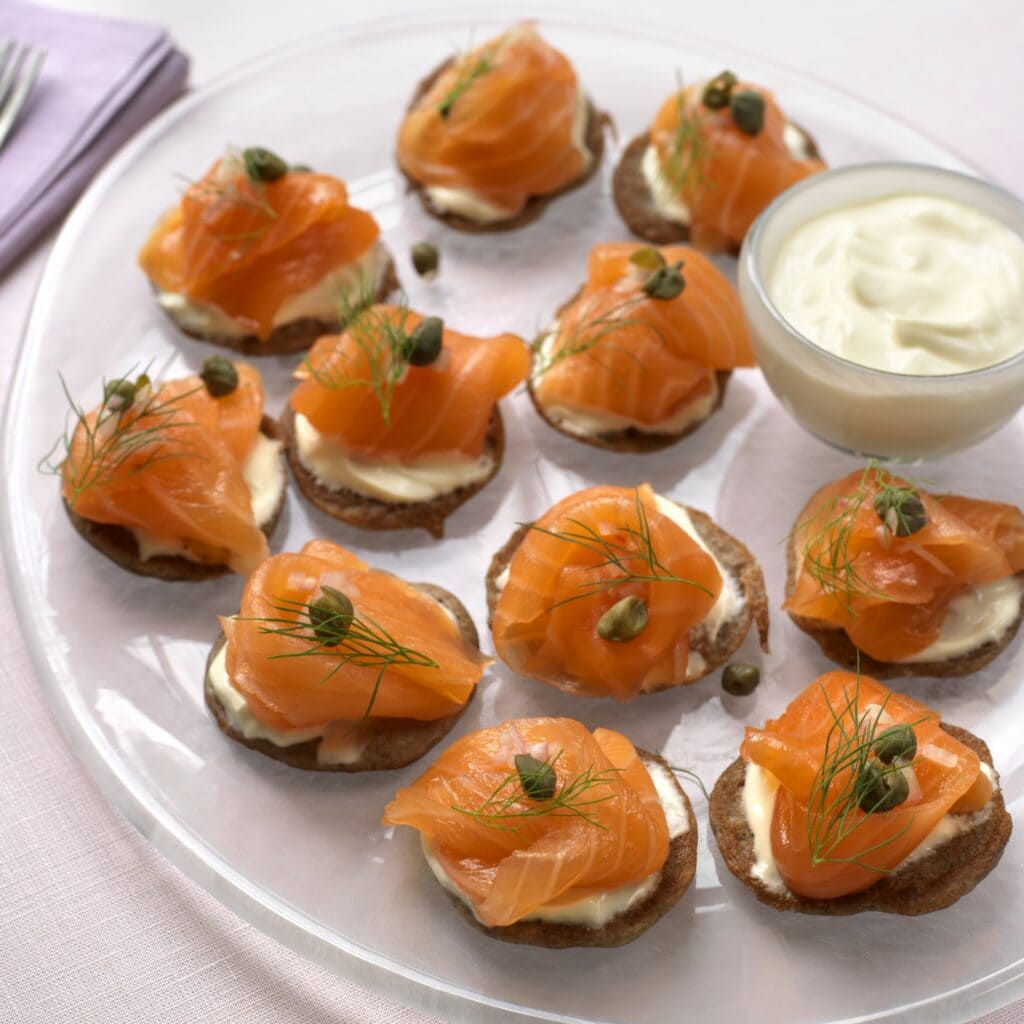 Incorporate in a Meal
There are many ways to use smoked salmon as a meal ingredient, which will bring out the best in this fantastic product. Try making a sauce with smoked salmon, cream cheese, lemon zest and chives, before stirring through a pot of al dente spaghetti. Cooking the smoked salmon in this way will bring out the smokiness of the fish, which works so well with the lemon and chives.
If you enjoy the soft cheese and salmon combo, then why not push your skills further with a smoked salmon and Baron Bigod quiche? Add to a filling rich with cream and egg yolks, with some chopped dill and spring onions for freshness, then pour into a shortcrust pastry case and bake until golden. You can serve it warm, or cool to room temperature and take it to the park for a delicious picnic treat.
For a light and summery main course that can be served for lunch or dinner, you can't beat a smoked salmon salad. Keep the flavours simple with a base of romaine lettuce and baby spinach, a soft goats' cheese such as Ashlynn, and some pickled baby beets. Serve with a light dressing of lemon and olive oil, and that's it. Quick, easy and healthy too.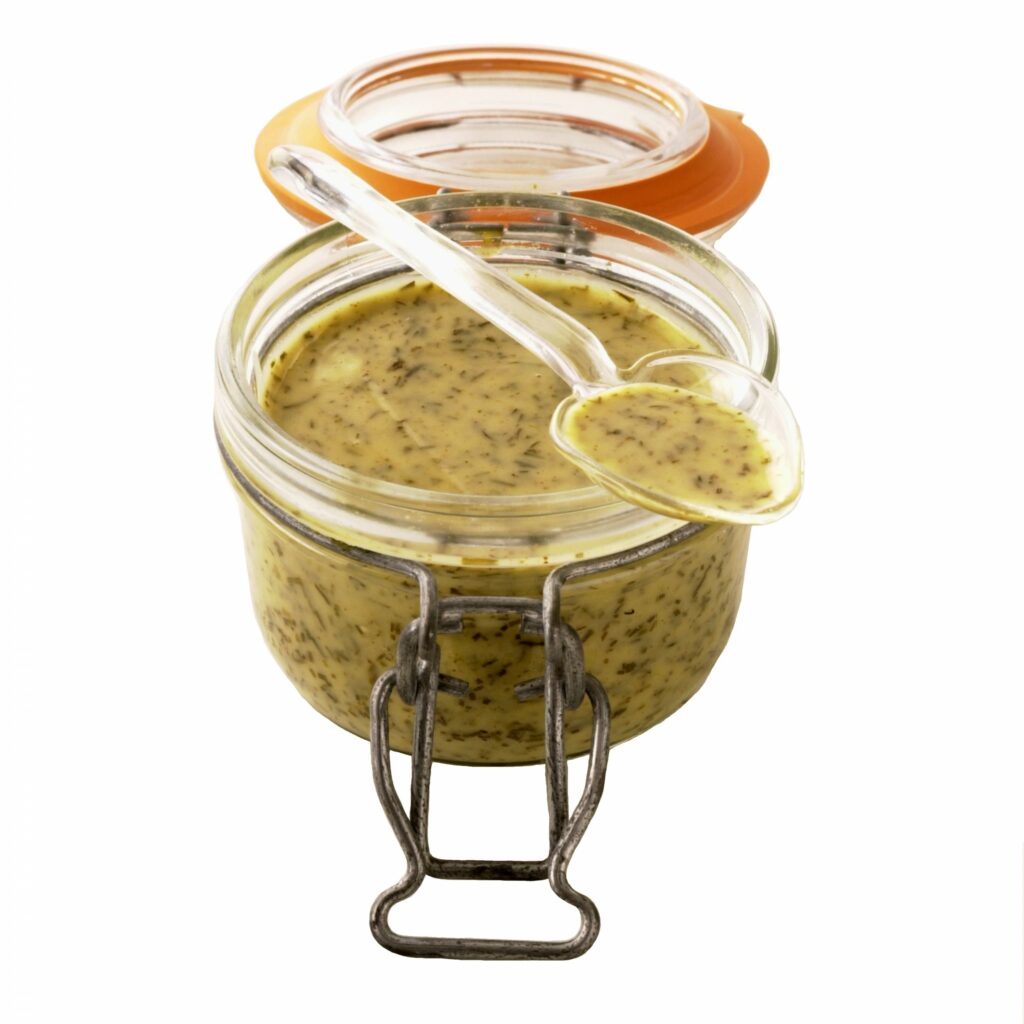 Sort Your Sauce
Serving a sauce with your smoked salmon is by no means essential, but in some cases, it can really lift your dish. The classic sauce is a simple, good quality soured cream, as the tanginess cuts through the richness of the delicate fish.
If you're after something a little different, try serving Classic Gravadlax with a Sweet Mustard and Dill Dressing. Due to the way it is cured, gravadlax has just a hint of sweetness that works so well with the tangy mustard and aromatic dill. It makes for a fantastic starter, too, as your guests can help themselves to as much or as little dressing as they please.
For a truly spectacular twist on a classic, serve sashimi slices of Royal Fillet with a decadently creamy champagne sauce. As we'll discuss in a moment, champagne and smoked salmon are made for each other, and this heavenly sauce is a superb fit for the melt-in-the-mouth Royal Fillet.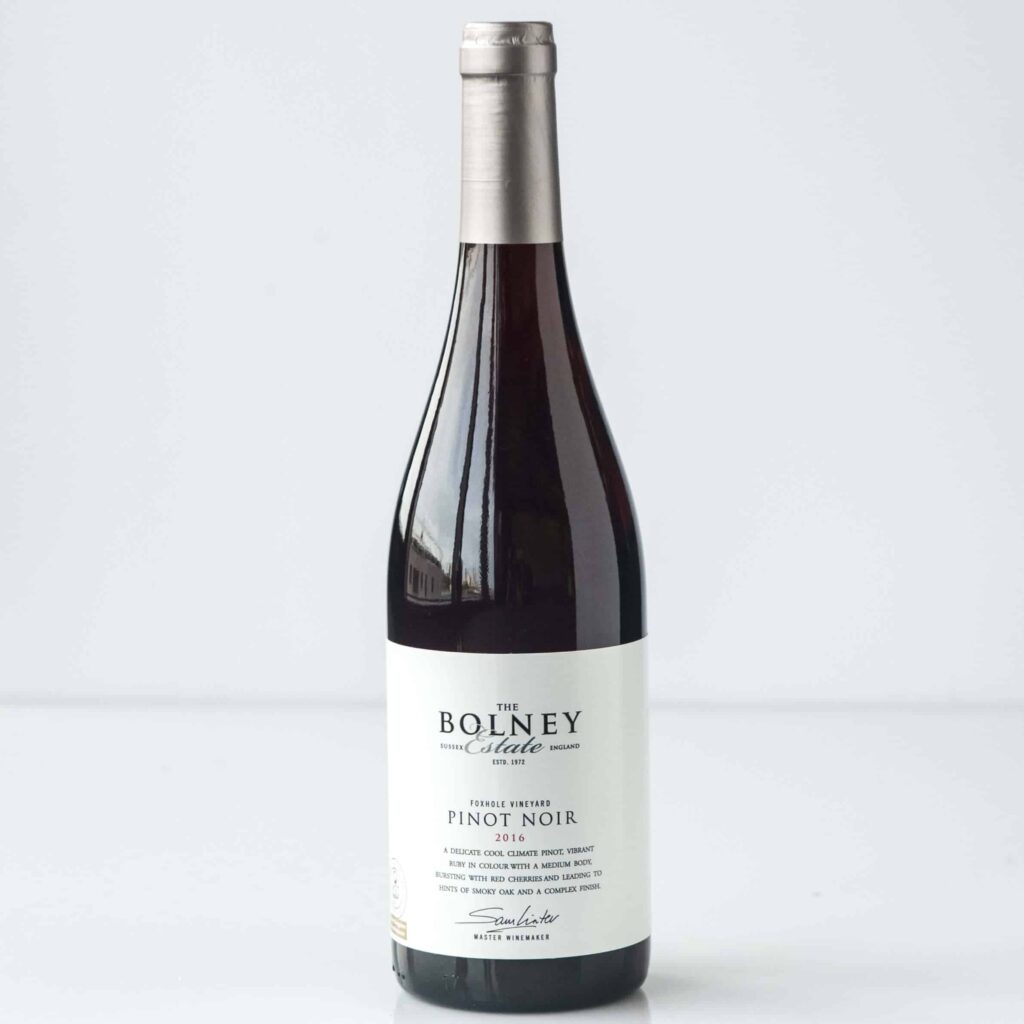 Carefully Choose Wine
You can spend years perfecting the art of wine pairing, but for the sake of this article, we'll make it simple for you! They say you shouldn't pair fish with red wine, but a light, fruity red such as a Pinot Noir can sometimes work well with a flavourful, fatty fish such as smoked salmon.
However, the best wine pairing for smoked salmon is undoubtedly sparkling; English sparkling, to be precise. Opt for something dry, with a light effervescence, so that the bubbles cut through the richness without overpowering it. Hush Heath Winery in Kent does a fantastic fizz called Leslie's Reserve, and we love serving this with our classic London Cure at Forman's Restaurant.
If you want something less obvious than Smoke and Bubbles, why not try pairing an aromatic white wine with Classic Dill Gravadlax, your favourite G&T with (you guessed it!) Gin & Tonic Cured Smoked Salmon or a crisp dry rosé with Beetroot Gravadlax for a pairing that's pretty in pink. These fun pairings are particularly good for a weekend brunch with friends; just grab a few of your nearest and dearest and enjoy!
Key Takeaways
The beauty of London Cure Smoked Salmon is that it really doesn't need anything else to be enjoyed. A simple plate of smoked salmon, with a side of crusty bread and butter, is really all you need. However, as we have seen, there are many ways that you can be creative with your accompaniments, without disguising the taste of the beautiful, fresh fish. A chewy bagel and lashings of cream cheese are all that's needed to turn your smoked salmon into an exquisite meal, and it doesn't get easier than that. What's your favourite way to serve smoked salmon? Read more about our favourite smoked salmon recipes too!