An Introduction to PemPem de Choc and Contour Chocolate
As soon as we laid our eyes on Pempem de Choc we knew we'd found something special.  Their ethos and core reason for existence is enough to make any heart melt, a term we don't use lightly when we're talking about chocolate!  Let's take a look at what makes them so special…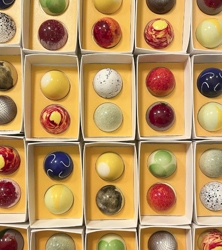 Cecilia Said…
"My Grandfather and I had a special connection —we called each other "twin". We were born on the same day, 53 years apart. He used to take me to the park and make me fly high on the swings. I loved those moments, feeling the wind in my hair and asking him to push me higher. He would always come to me and whisper "Pempem, lets go fly high into the park".
It was our little secret code to disappear to the park where he would always buy chocolates to enjoy before going back home. "Pempem" is my favourite nickname of all times, reminding me of those precious moments with my twin. Combined with my family's passion for chocolate this is how Pempem de Choc was born. I hope you enjoy it and even if it brings you a small smile of happiness my work will be done."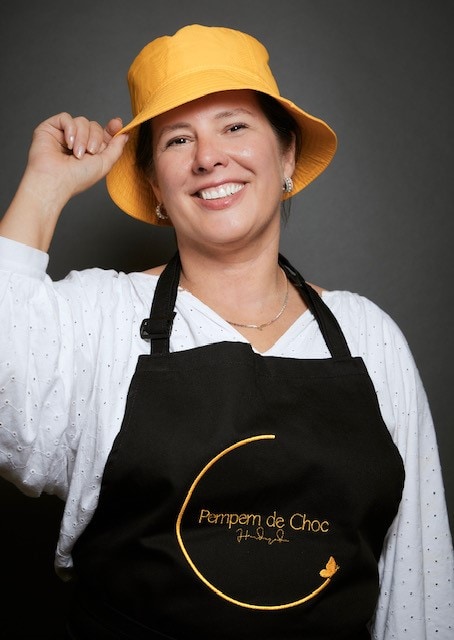 C
ontour Chocolate
London chocolatier James was inspired by the bean-to-bar movement and decided to start a business of his own, focusing on flavour, texture and the eating experience.  A man after our own heart with an ethos synonymous to our own, it was impossible not to take an interest in the fantastic craftmanship.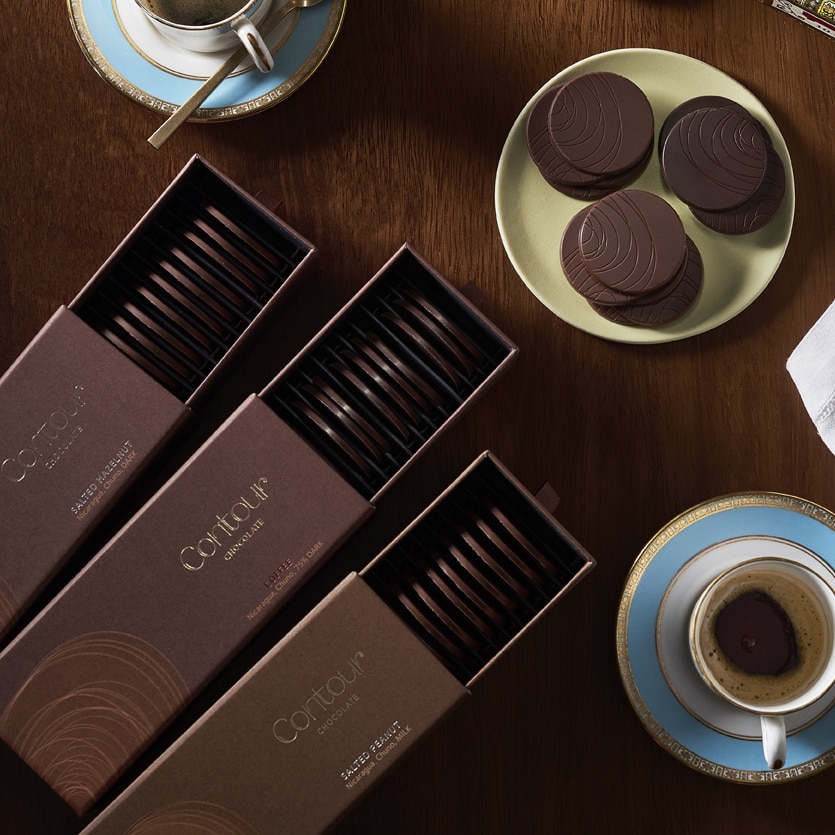 James says…
"We use fine flavour heirloom cocoa beans from Ingemann in Nicaragua, who work with more than 1000 producers to create sustainable cocoa; providing farmers with training and technical support along the way. Once harvested, Ingemann collects all the beans and carries out the fermentation and drying process in a centralised location to ensure a consistent, quality product each time.
We use their Esencia beans which have undergone a longer fermentation with less oxygen, which once roasted produce a chocolate with tasting notes of rich cocoa, nuts and dried fruits. This produces a delicious chocolate on its own but also great as a base for our flavoured range"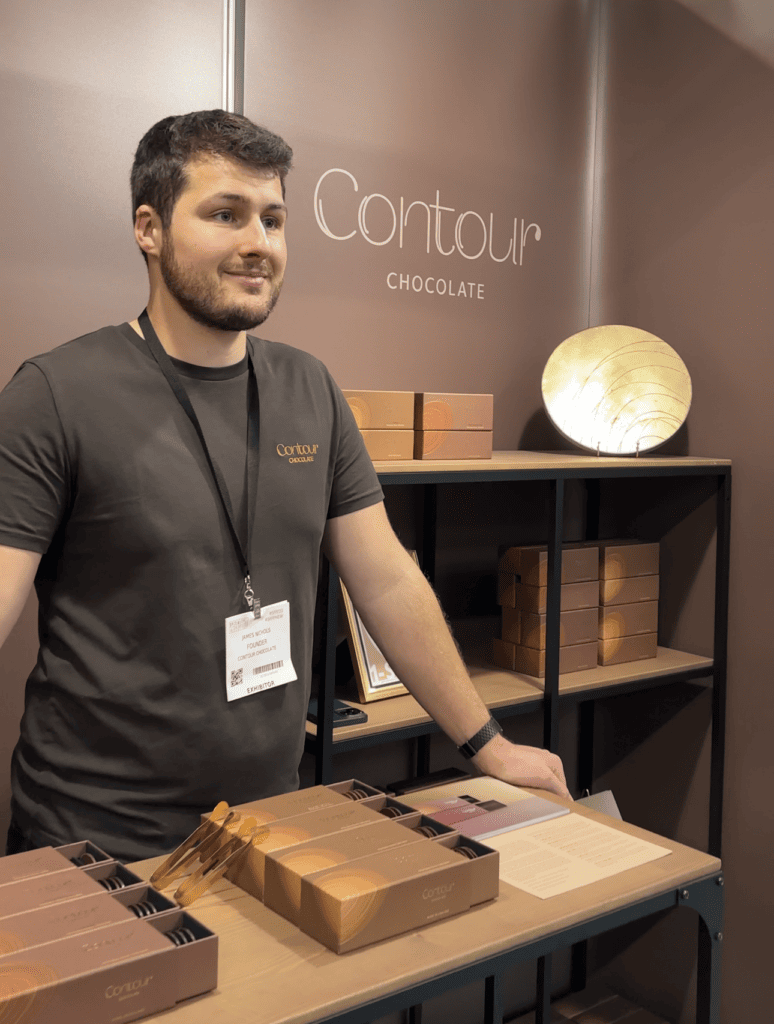 James's passion has led him to years of cocoa bean research, sampling and roasting in search of a rich chocolate flavour profile, which we hope you'll agree pairs exquisitely with the Coffee, Salted Hazelnut and Salted Peanut options that we've brought on board. A mighty fine addition that we're very excited about!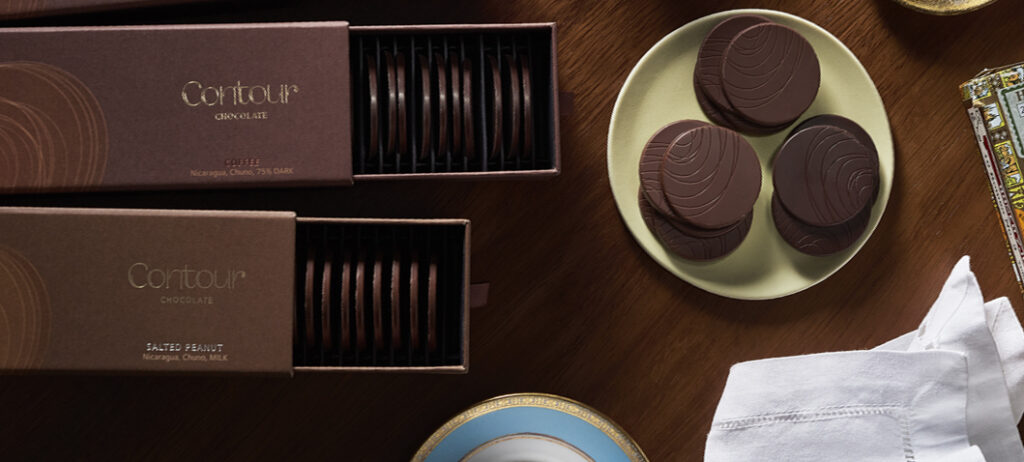 Welcome to the family, Pempem de Choc and Contour Chocolate!