There really is no better way to show Mum some love and appreciation this Mother's Day than with a Forman & Field hamper – if we do say so ourselves! Unlike most hampers on the market, our luxury hampers are freshly prepared and hand-packed with extra love and care. Every cake, scone and smoothie is masterfully whipped up to order, using only the finest ingredients, whilst our smoked salmon is hand-sliced on the day of dispatch for ultimate freshness, before being delivered to any home in the UK on an overnight service. There's nothing else like it.
We have an ever growing selection of carefully curated hampers on our website, but if you're looking for the best gifts for Mother's Day, look no further…
1. Mother's Day Breakfast Set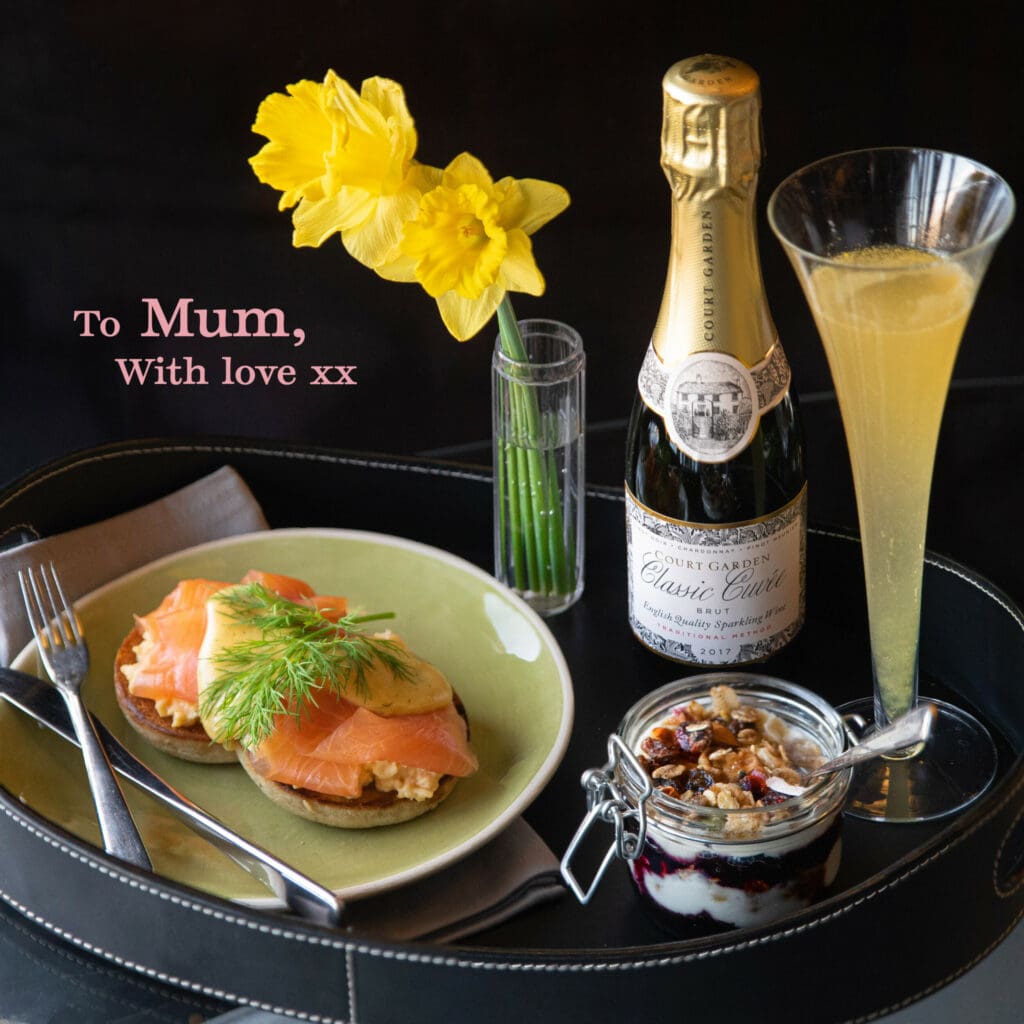 This specially curated Mother's Day hamper includes everything you need to make mum a delicious breakfast in bed. Featuring the classic dish of smoked salmon and scrambled eggs with a fresh, toasted English muffin and a luxuriously smooth dill hollandaise – we even include our chefs' recipe for the perfect eggs – as well as a bespoke yoghurt and granola pot with homemade blueberry compote. To wash it all down, there's fresh orange juice and a half-bottle of award-winning Court Garden Cuvee, which mum can either enjoy separately or combine for a refreshing buck's fizz. And the icing on the cake? A bunch of sunny daffodils to brighten her day even more.
Mother's Day Breakfast Set, £39.95
2. Afternoon Tea Hamper
If ever there's an excuse to indulge in sweet treats, it's Mother's Day – and this beautiful hamper has it all. Artisan chocolates; handmade macaroons; not one, not two, but THREE dainty homemade mini cakes to enjoy. Our light-as-a-feather scones are baked fresh on the day of dispatch, and they're accompanied by a jar of our revelatory 'Strawberry Ripple Cream' – a luscious combination of clotted cream and buttercream, with a generous swirl of homemade English strawberry jam. And it wouldn't be tea-time without the tea, which is why we also include the finest loose leaf Earl Grey, along with a silver tea strainer by the Tea Palace. All presented in a stunning wooden hat-box, or a lovely wicker basket, which Mum will keep for years to come.
Afternoon Tea Hamper, from £69.95
3. Afternoon G&T Hatbox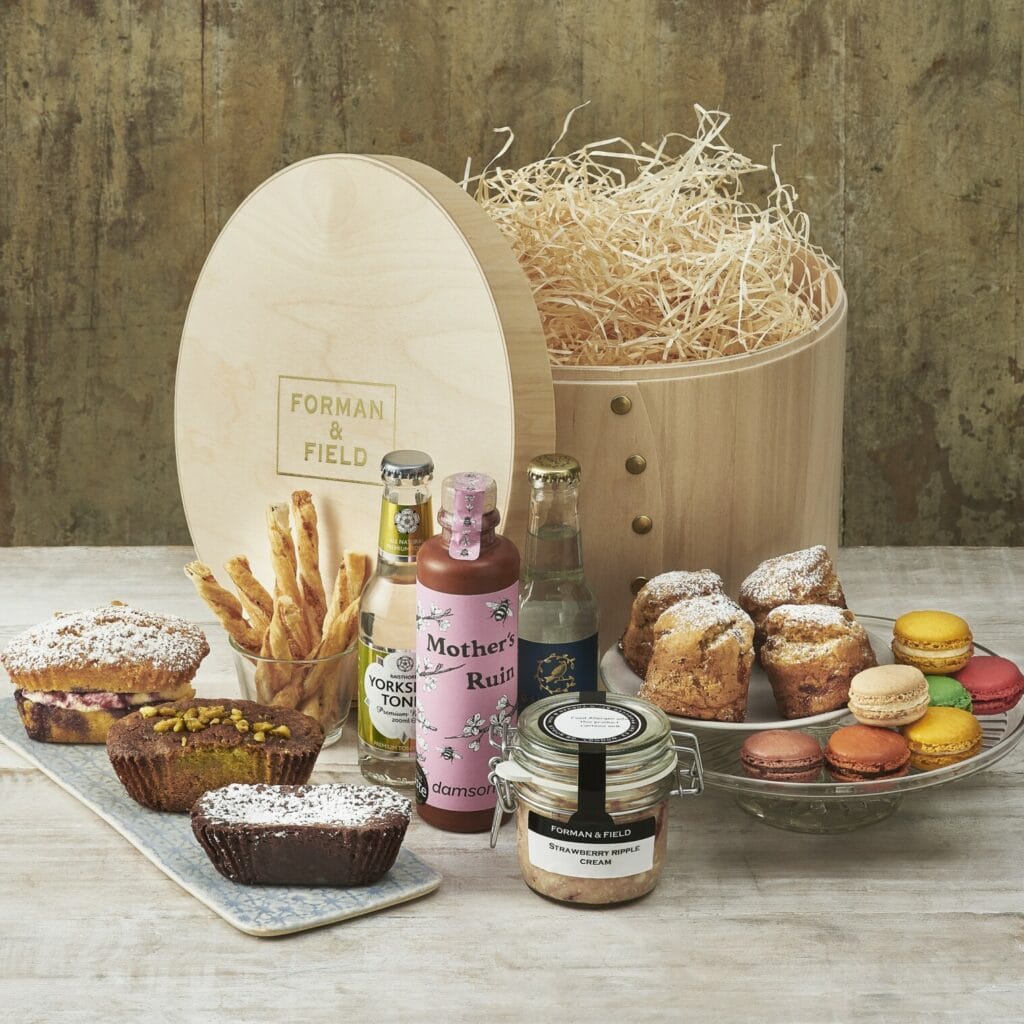 If mum is more partial to a G&T than a cuppa tea, this one is for her. All the best bits of our classic afternoon tea, including scones with strawberry ripple cream, dainty mini cakes and macaroons and our insanely moreish homemade cheese straws, but with a G&T twist. Instead of a tea set, this hamper includes a bottle of aptly named 'Mother's Ruin' gin, which is made a stone's throw from our factory with locally foraged damsons. To complete the hamper, we also include two bottles of artisan tonics and package it lovingly in a beautiful wooden hat-box. The perfect gift to send to mum from afar – although we would recommend being nearby when she opens it so that you too can enjoy this treasure chest of treats!
Afternoon G&T Hatbox, £87.95
4. Rise & Shine Hamper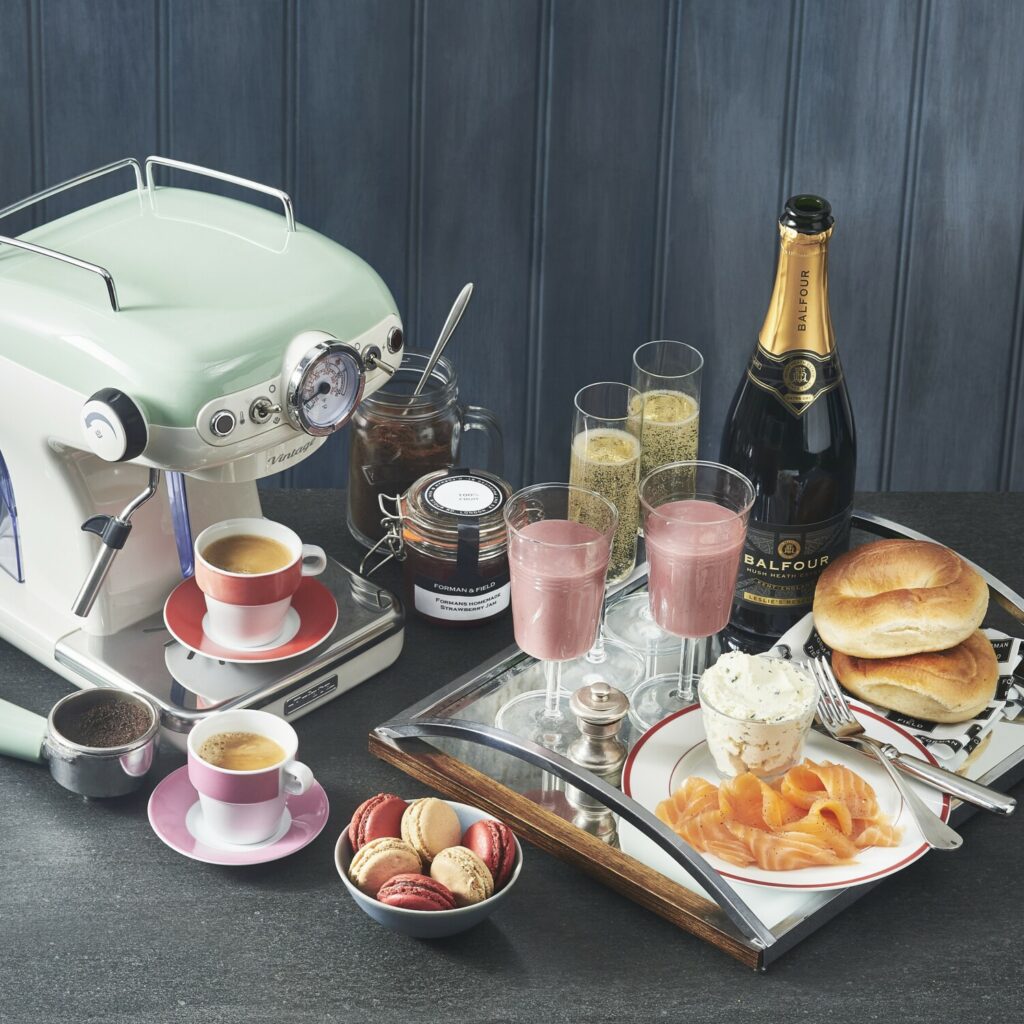 Shower Mum with love from the moment she wakes up with our most extravagant breakfast hamper. Few things are better than starting the day with fresh Brick Lane bagels, slathered with homemade lemon and herb cream cheese and our world famous London Cure Smoked Salmon. We also include a jar of our homemade English strawberry jam and, for a sweet Mother's day treat, a selection of pink and white macaroons. And to drink? Artisan coffee, freshly prepared seasonal smoothies and a full bottle of our bestselling English fizz, Balfour Winery's Leslie's Reserve.
Rise & Shine Hamper, £72.50
5. Bloody Mary Kit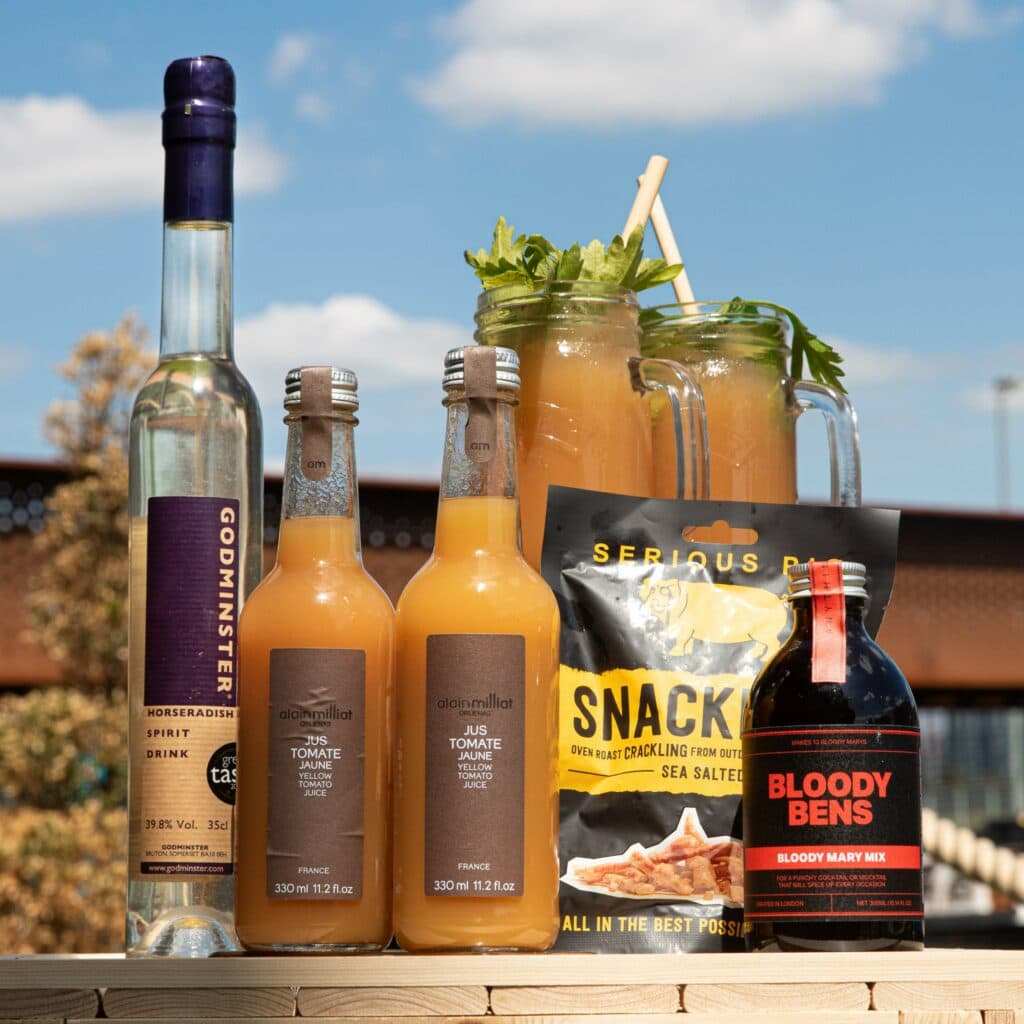 It's hard not to love a Bloody Mary – but getting the perfect balance of spice, salt and sour can be pretty difficult to achieve at home. Not anymore! This Bloody Mary Kit has everything needed to prepare the perfect 'Canary Mary,' as we call it at Forman's Restaurant, because we use yellow tomato juice instead of the conventional red, as well as our proximity to Canary Wharf. But what's the secret? The answer is Bloody Ben's Bloody Mary Mix; a perfect blend of spices that will guarantee a perfect Bloody Mary, every bloody time. So if Mum is partial to a brunch-time tipple, or frankly a delicious cocktail at any time of day, this gift is for her.
Bloody Mary Kit, from £49.95
Please note: orders must be placed before 24th March for guaranteed delivery by Mother's Day. Prices exclude delivery fee.