Now that our social calendars can fill back up again, it's about time you book a wine tasting party with your closest friends and family. Whether you decide to hold your evening at home or you hire a beautiful venue, we've got a helpful guide for you to follow. Make sure you don't forget anything with these tips to host a top wine tasting party!
With lockdown rules lifted and social gatherings overdue, there's no better time to assemble your loved ones for an evening filled with delicious treats and plenty of merriment. You could keep it simple and provide a selection of drinks and nibbles, but to make it memorable, why not take it one step further and host an all-out English wine tasting?
Wine tastings are a fantastic way to bring people together – and a chance to show off your knowledge about wines too! Discussing each bottle's different notes and aromas is also a great conversation starter, mainly if your group of friends aren't so familiar with each other. But of course, the best part is tasting all of the delicious wines – and watching as the conversation begins to flow more freely after the first glass or two!
In this article, we'll give you all of our tips and tricks for hosting a successful wine tasting, including how to select the best wines and which food to serve alongside them.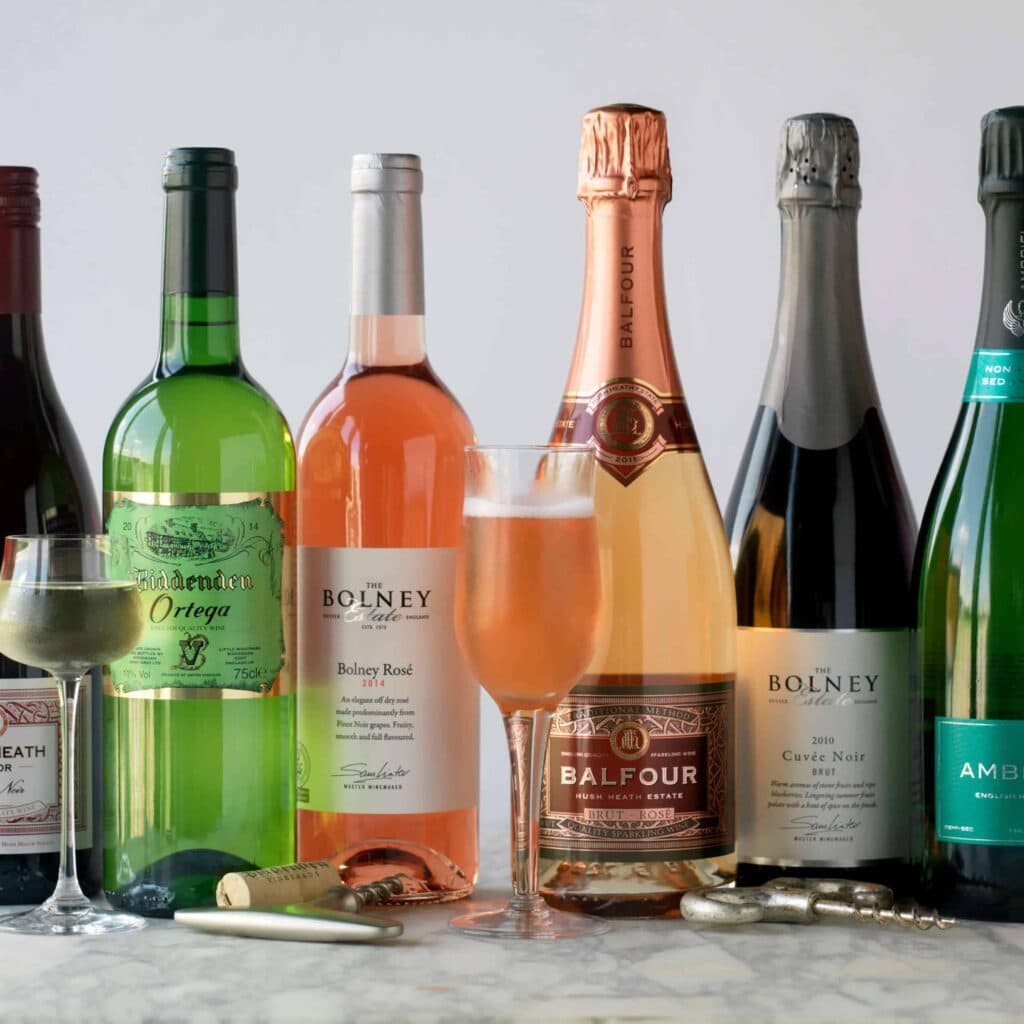 Offer A Good Mix Of Reds and Whites
Now, the most crucial part of any wine tasting is the wine! We've been championing English wines for over 20 years, and during that time, we've seen the quality of methods and bottles go from strength to strength. There are many different bottles to choose from, as well as other styles. If you want to keep your wine tasting event interesting, perhaps try selecting one producer or a few different bottles of a similar variety. This will give your guests something to talk about and encourage them to tap into their inner sommelier!
It's always best to start with the lighter, white wines, then move through to richer, deeper reds. If you start with a full-bodied Burgundy, you won't be able to taste the nuances of anything that comes afterwards. In this case, it's best to follow the mantra of white to red, dry to sweet and young to old.
The cool English climate may be frustrating when you're craving sunshine, but it does allow for fantastic grapes for white wines. Start with something crisp and dry, such as Biddenden Ortega, before moving on to something more aromatic. Balfour Skye's Blend is an excellent choice, with its floral, fruity notes, whilst Chapel Down's unoaked Chardonnay will demonstrate the rich flavours of the grape. See if you can spot the difference between the three, and get your guests to write down their thoughts about the nose, taste and finish. Is there a clear winner?
After whites, it's time to move on to something deeper. You could select a few rosés, which work particularly well on a hot summer's day. Still, red. Still, red wines will also make an excellent contrast. We've noticed significant development in the quality of English red wines in recent years, partly due to a warming climate and in part due to improved methods and techniques. Start with something a little lighter, such as a Pinot Noir, before moving on to something more full-bodied. And make sure you spend a moment taking in the aroma and inspecting the ruby colour; it's all part of the fun!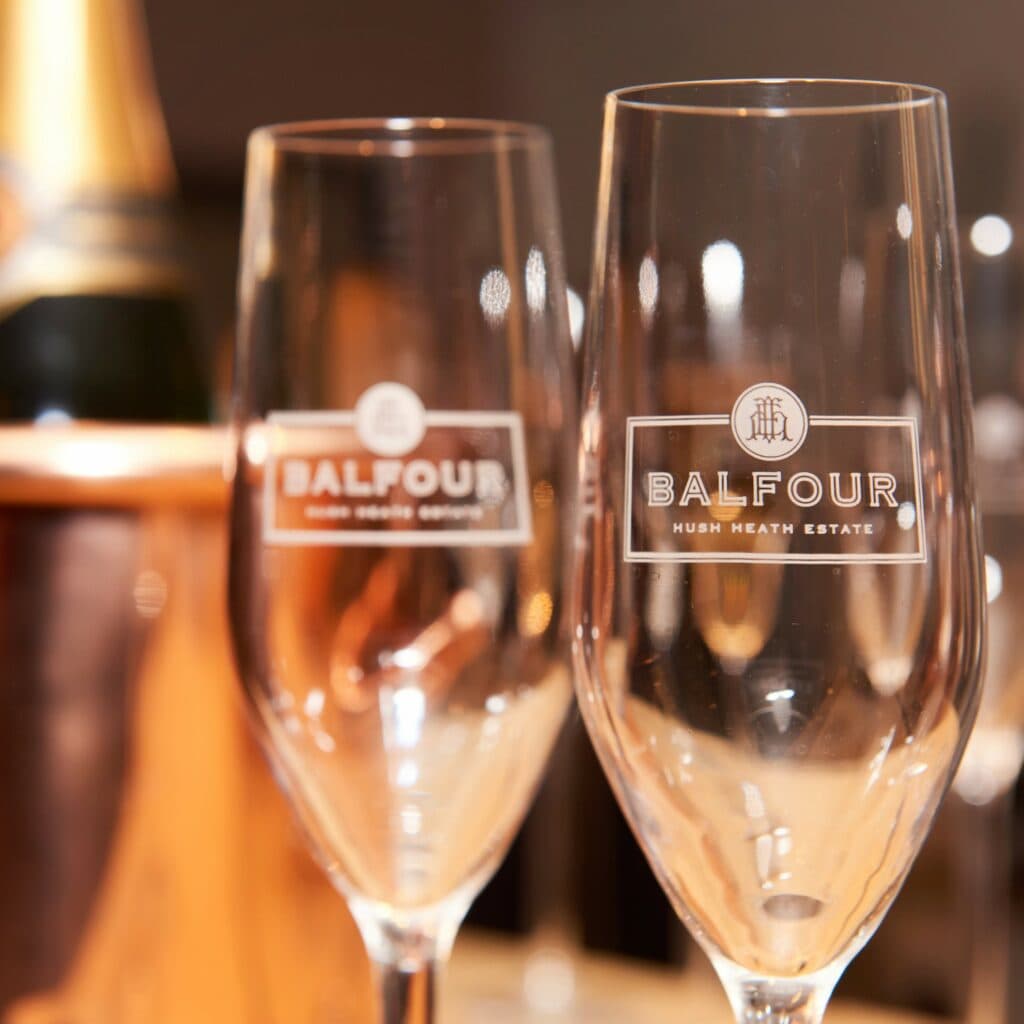 Pour Some Sparkling For Surprise
This may come as a surprise for some, but it's a sparkling wine that put English winemaking on the map, so much so that French champagne houses are now investing in English vineyards. Over the last few decades, committed producers have developed their craft, and we are now competing with the best sparkling wineries in the world. Forget Champagne – Kent and Sussex are where you'll find the bubbles!
From crisp, dry bubbly to demi-sec sparklers, there's a wide array to choose from. You could even mix it up and offer some sparkling rosé at your wine tasting. Or, for something truly unique and special, why not go for sparkling red wine? Deep red, notes of spice, offset by fine bubbles… Bolney's Cuvee Noir is a bottle that will be sure to wow your guests. A perfect finish to a fantastic event.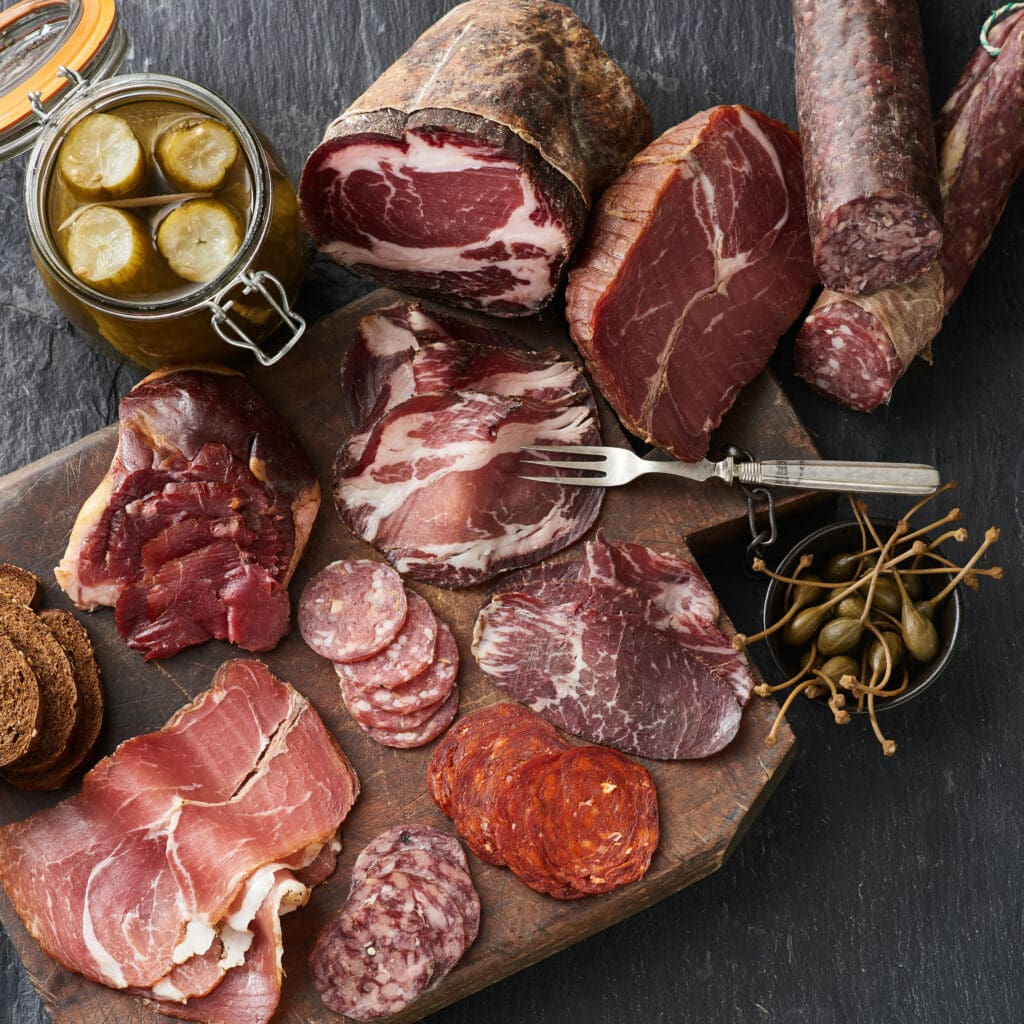 Pick Perfect Food Pairings
Your wine selection is the star of the show, but how will you make your star shine? With food, of course! Not only will this make your wine tasting event more enjoyable for your guests, but it'll also make sure they stick around for longer. All that wine drinking will make them hungry!
Food and wine pairings are fun to play around with, but there are specific rules to go by if you're unsure where to start. Lighter meats, grilled vegetables and fish are best with whites, whilst heavier foods such as red meat or rich pates are best with reds. You can't go wrong serving smoked salmon blinis with fizz, as the bubbles will cut through the fattiness of the salmon. Likewise, a charcuterie platter is excellent served with red wine.
One of the oldest pairings in the book is cheese and wine; they go hand in hand. But which wine with which cheese? We love serving rich whites, such as Chardonnay, with soft cheeses, whilst full-bodied reds work best with sharp cheddars. For an exciting end to your food and wine pairings, try serving a creamy blue with Balfour's Late Harvest. The warm, honey notes work beautifully with the slight acidity of blue cheese.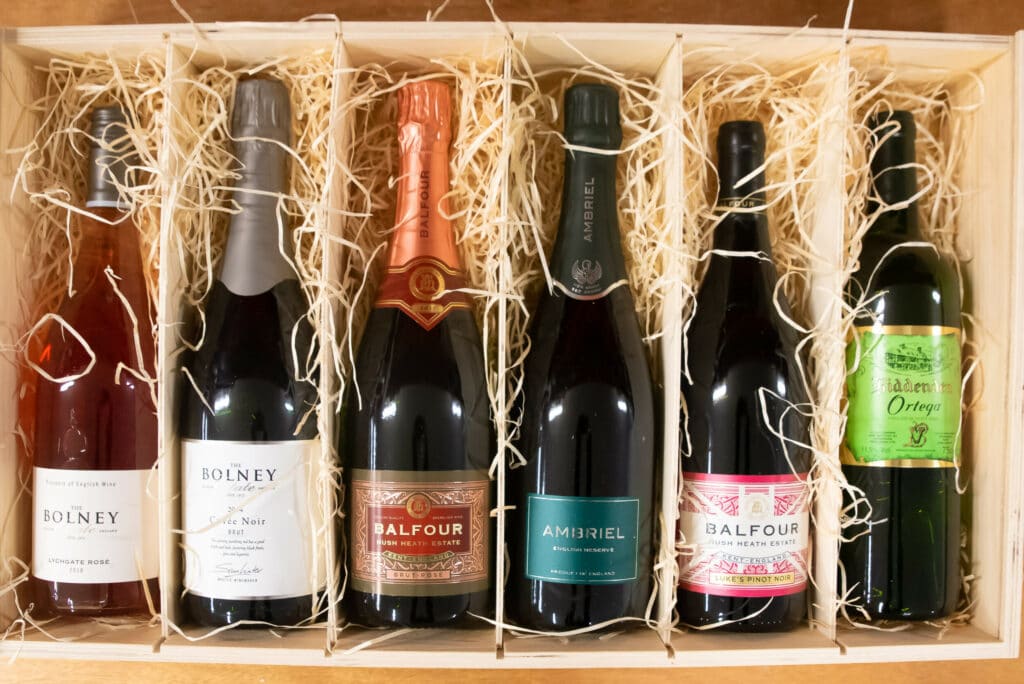 Provide A Parting Gift
If you want to end on a high, there's nothing better than sending your guests away with a parting gift to take home. You could purchase extra bottles of the wines that you're tasting and let them take home their favourite, or you could introduce them to a new bottle to try in their own time.
Forman & Field's carefully curated Half Case of English Wines features a still and sparkling bottle of a red, white and rosé. That's six different bottles, each with a unique character and flavour. If you're feeling generous, you could give away a whole case – but there's no doubt that your lucky guests would appreciate just one bottle too.
If you don't want to give away a whole bottle, go for a half. Court Garden's fantastic Cuvee is available in a 375ml bottle, a wonderful gift for one person and a mark of a true celebration. You would definitely win the host of the year award, and the fun would continue long after your wine tasting has finished!
Key Takeaways
Hopefully, you can see just how simple it is to put on a spectacular wine tasting event by now. Offer a good selection of four to six bottles, starting at the dry whites and ending with the full-bodied reds. And, whatever you do, don't forget the food pairings! With plenty of delicious food and an impressive selection of fine wines, you'll be in for an unforgettable night. All that's left to do is enjoy yourself. Cheers!