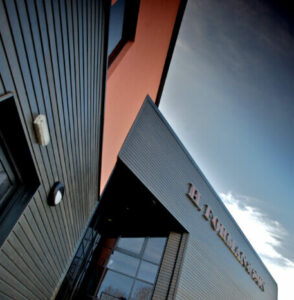 Smokehouse Tours
Fun, informative and extremely tasty. Most people buy the tours as a gift once they've been on one themselves. If you haven't yet been - we look forward to welcoming you.
If you're looking for a unique experience that ends with a mouth-watering smoked salmon tasting platter, delve into and explore behind the scenes of one of Britain's greatest smokehouses. Learn from Guinness World Record holder Darren Matson as he demonstrates boning and carving a side of smoked salmon.
If you're looking for an extra treat, our masterclasses with Darren Matson are great for aspiring chefs or fine food lovers. This hour-long masterclass is truly an experience; you'll leave with expert training in smoked salmon carving as well as a specialist carving kit to take home. The masterclass can be booked either as an upgrade to our Smokehouse Tour or as an extraordinary and memorable experience on its own.